Free MineralStream™ - Filtered Kitchen Faucet
Regular price

$36.95

Sale price

$0.00
Free Shipping
30-day Money back guarantee
Want to make dishwashing easier and more convenient?
MineralStream™ 360° Kitchen Faucet can easily clean every corner of the sink. Clean without dead ends. Suitable for washing dishes by hand. Prevent high-pressure water from splashing on you.
3 different water flows: The faucet can be set to 3 different water flow modes. You can adjust the amount of water between the aeration nozzle and the powerful sprayer.
Sturdy built: Stainless steel material went through multi-layer electroplating and external mirror treatment, so it won't rust or fade.
MineralStream™ - 360° Kitchen Faucet can be installed on the kitchen faucet, sink, bathroom faucet, and toilet faucet. Easy to install and maintain.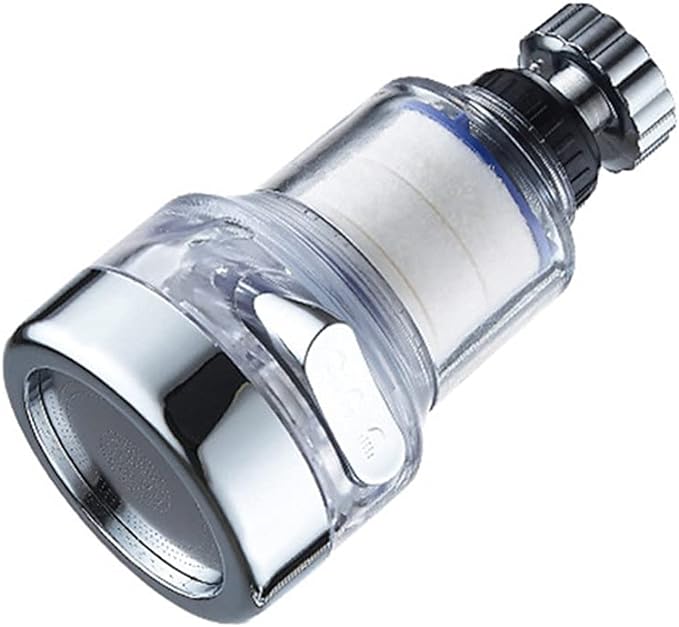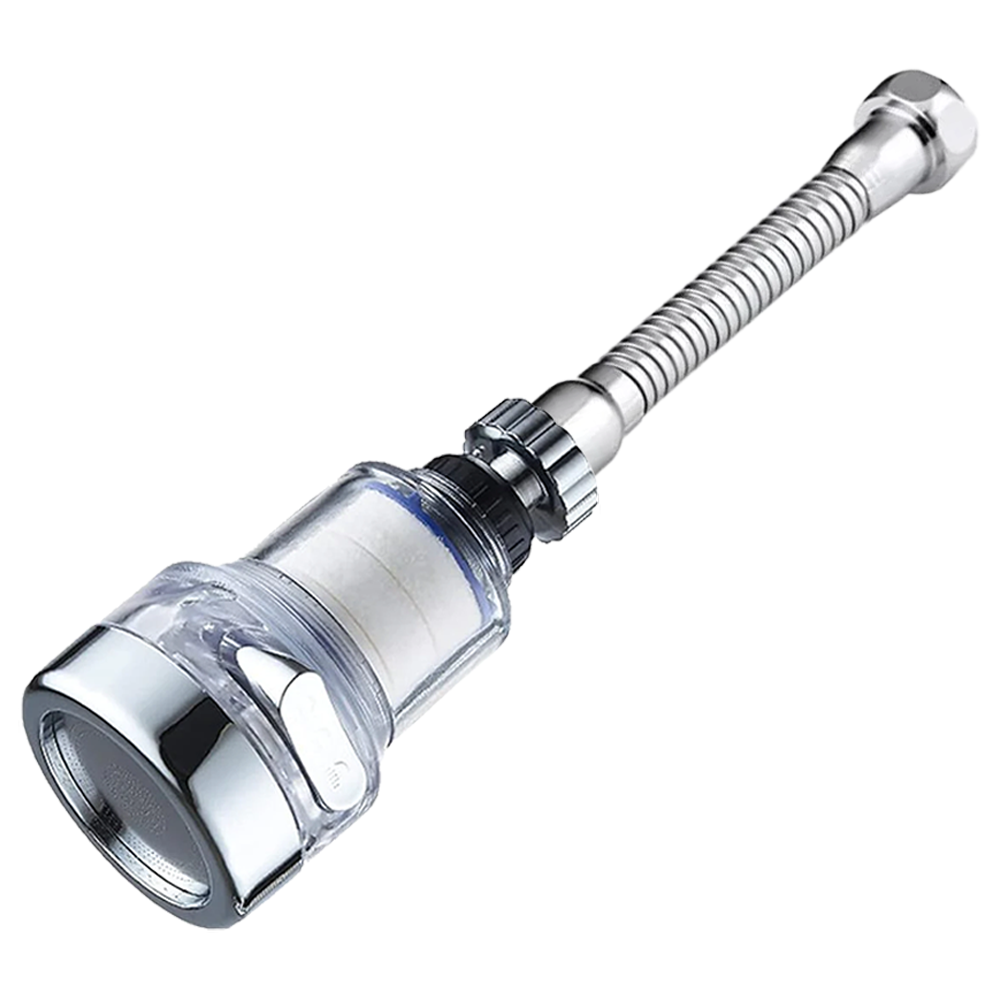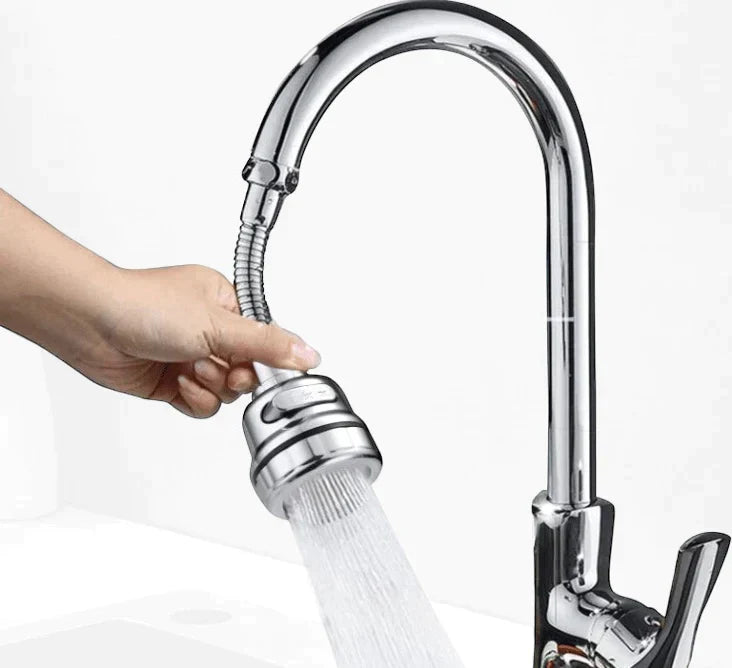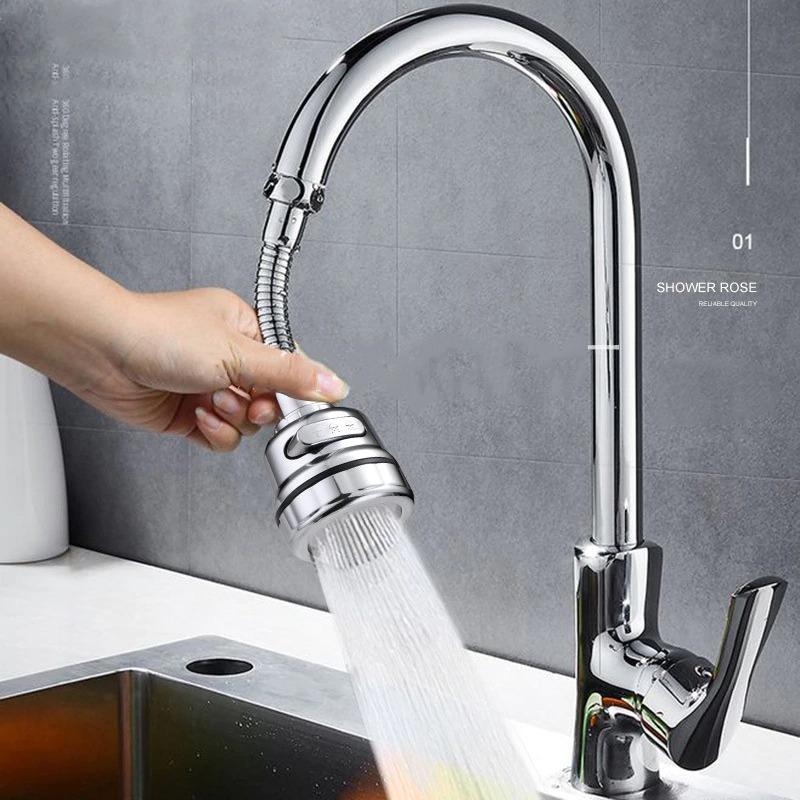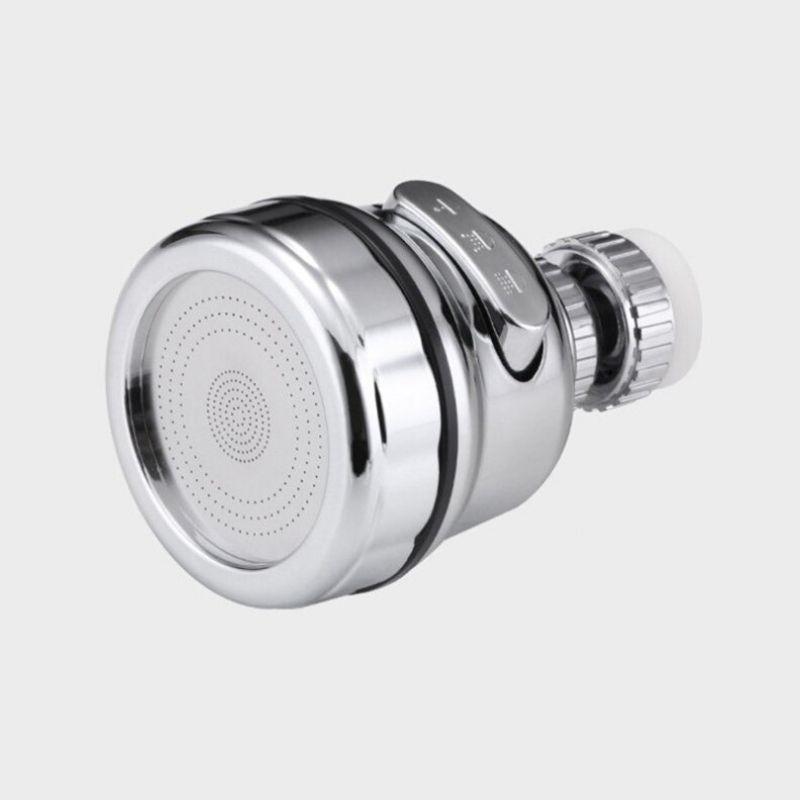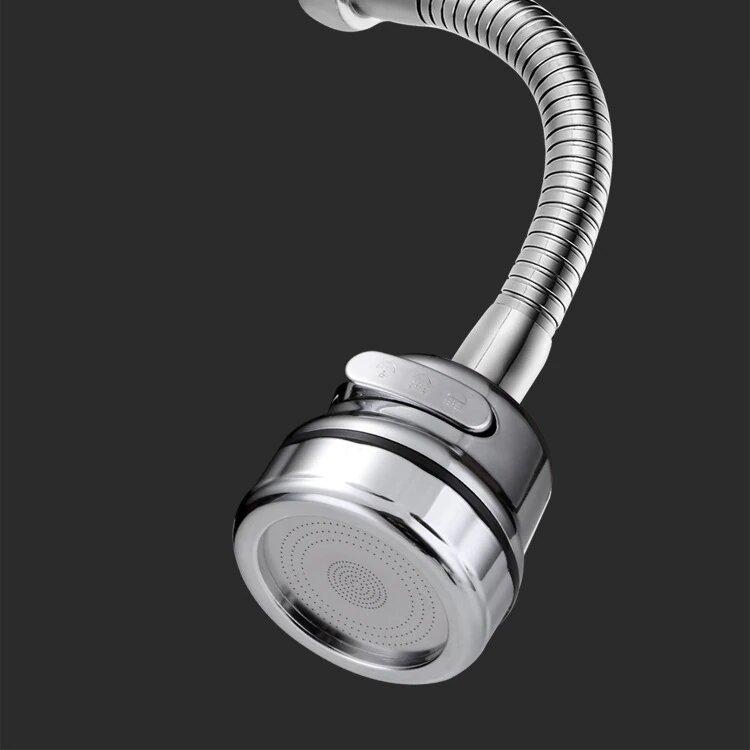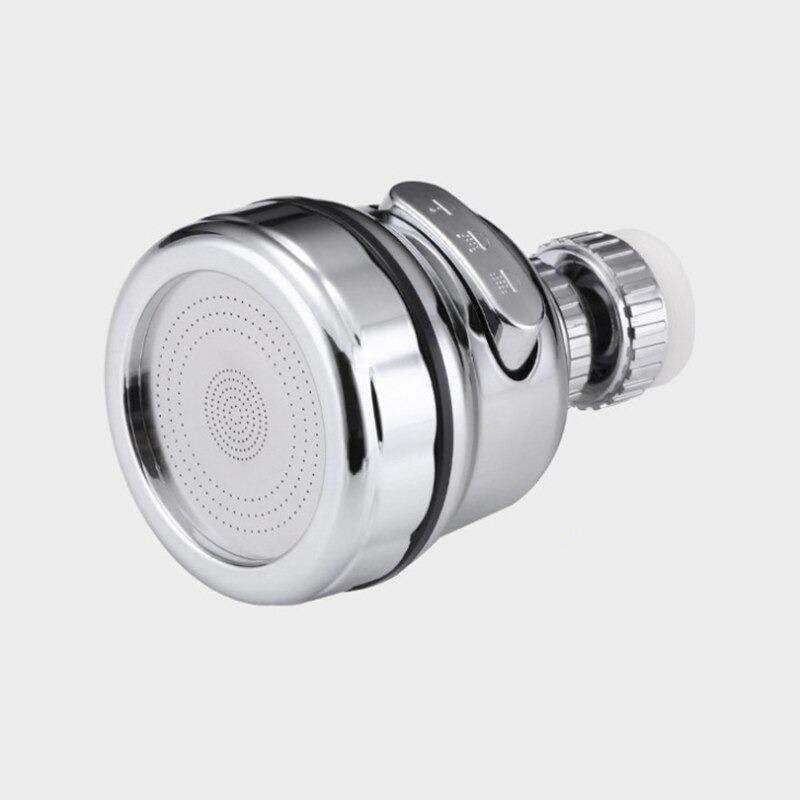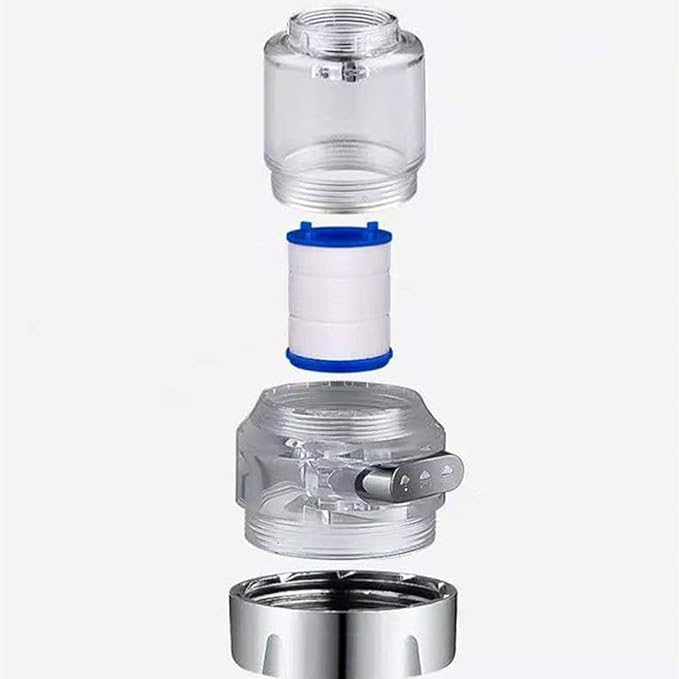 What Makes The 360° Kitchen Faucet A Must-Have In Every Kitchen?
3 Different Flows

Effortlessly switch between 3 different water flows to match your specific needs – from filling pots to doing the dishes by hand.

Built to Last

Made of stainless steel that has gone through multi-layer electroplating and external mirror treatment to prevent rust and corrosion.

Multipurpose and Easy to Install

Can be quickly installed in the kitchen sink, bathroom sink, garage sink, outdoor shower, and toilet sink as well.
360° Kitchen Faucet vs the Regular Kitchen Tap
360° Kitchen Faucet

✅ 360° movement and flexibility

✅ 3 different flows to adjust the water pressure according to your needs

✅ Reaches every corner of the sink

✅ Prevents high pressure water from splashing onto you

✅ Makes washing dishes by hand more comfortable

✅ Easy to install on any regular Kitchen Tap

✅ Works even in the bathroom, toilet, and garage sink

Ordinary Kitchen Faucet

❌ Rigid and inflexible 

❌ Only one type of flow

❌ Does not reach every corner of the sink

❌ Causes high pressure water to be splashed onto you

❌ Fixed position makes washing dishes by hand difficult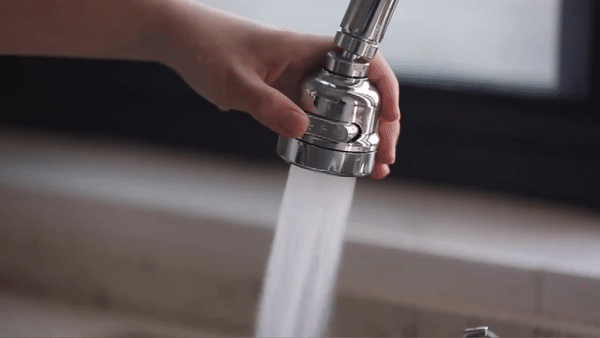 Different Flows for Different Tasks
With the 3 flow modes of the 360° Kitchen Faucet, effortlessly switch between different water sprays to match your specific needs. The steady flow setting is perfect for filling pots and containers quickly, while the powerful concentrated flow setting tackles tough cleaning tasks, such as removing stubborn food residue. The gentle aerated flow mode is ideal for delicate items like fruits and vegetables, minimizing splashing and preserving their form.
Shop Now
360° Flexibility for Cleaning Efficiently and With Ease
With its ability to swivel around, the 360° Kitchen Faucet grants you unprecedented flexibility and convenience. Effortlessly move the faucet to reach every corner of your sink; clean large pots, pans, and dishes with ease. No longer restricted by fixed angles, you can now fill containers of varying sizes without awkward maneuvers. Additionally, the 360° swivel directs the water flow precisely where needed, minimizing splashes and reducing mess.
Shop Now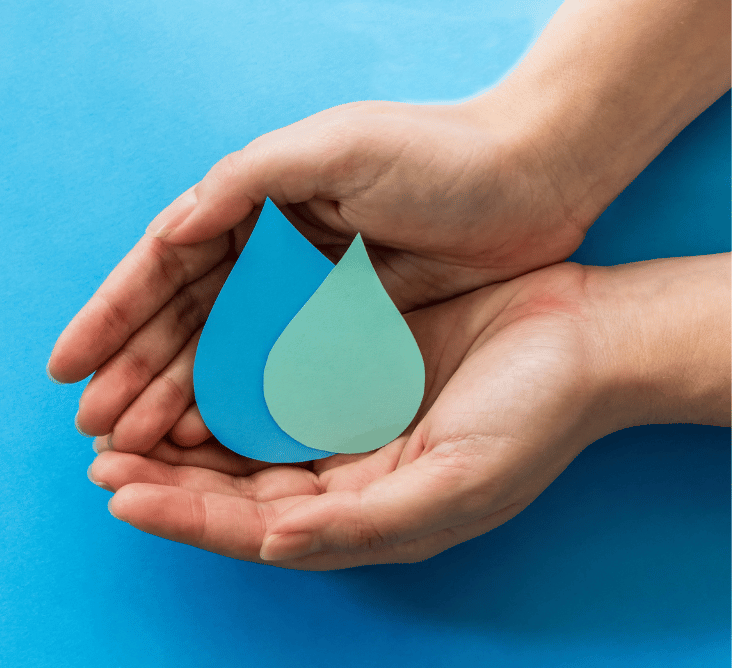 Save Water and Time Without Compromising on Performance
The innovative design of the 360° Kitchen Faucet allows you to effortlessly direct the water precisely where it's needed, reducing unnecessary splashes, spills, and the need to run the faucet for long periods of time. The 3 different flow modes are designed to deliver the right amount of water for each task, minimizing wastage.
Designed for Longevity and Multiple Uses
Made of stainless steel that's resistant to rust, wear, and tear, the 360° Kitchen Faucet is built to last for years.
Additionally, this versatile faucet extends its usefulness beyond the kitchen. In the bathroom, it provides a gentle flow for skincare routines. In the laundry room, it aids in pre-treating stains and filling buckets efficiently. Its adaptability even extends to the garage, where it simplifies vehicle maintenance.
FAQs
Can't Find Questions? Call Us +1 (866) 819-4959 or Email Us support@mineralstream.co
What is the MineralStream's 360-Degree Kitchen Faucet Attachment?

The MineralStream's 360-degree kitchen faucet attachment is an innovative accessory that allows for a full range of motion when using your kitchen tap
How does the faucet attachment work?

This attachment connects to your existing kitchen tap. The 360-degree swivel feature offers flexibility in directing the water flow to any part of the sink.
Is it easy to install?

Yes, the design of the MineralStream's 360-degree kitchen faucet is user-friendly and can typically be installed without the need for professional help. Simply attach it to your existing tap following the included instructions.
Will this fit any kitchen tap?

The faucet attachment and extender are designed to fit most standard kitchen taps and does so for over 95% of all kitchen taps. As long as your kitchen tap is not very unique, you need not be worried.
How does the 360-degree rotation help in a kitchen setting?

The 360-degree rotation allows for greater flexibility when washing dishes, rinsing fruits/vegetables, or filling containers. It's especially handy for double sinks or larger basins, ensuring water can easily reach all areas.