20 Stage Filtration Fixed Wall Shower Head - Bell Shaped
Regular price

$69.99

Sale price

$43.99
Free Shipping
30-day Money back guarantee
Say hello to clean, soft, and unchlorinated water every day with the 20 Stage Filtration Fixed Wall Shower Head! Ideal for those seeking a luxurious, spa-like yet healthy shower experience. Filtered water, multiple spray modes, luxurious finish!

✔️ Unique 20 Stage Filtration process
✔️ Softens hard water & removes impurities like chlorine, heavy metals, bacteria, dirt, and rust
✔️ Improves skin and hair health, maintains their pH levels
✔️ Prevents acne, rashes, dandruff, dryness, and hair fall caused by hard water
✔️ 9 different spray modes
✔️ Effortlessly switch between spray modes by rotating the shower panel
✔️ 360° adjustable rotation for an all-encompassing reach
✔️ Enjoy high water pressure that's gentle on skin and hair
✔️ Easy-clean silicone nozzles prevent limescale build-up
✔️ Hassle-free installation that requires no tools or professional assistance
✔️ Elegant and luxurious bell-shaped body
✔️ Available in Black and Chrome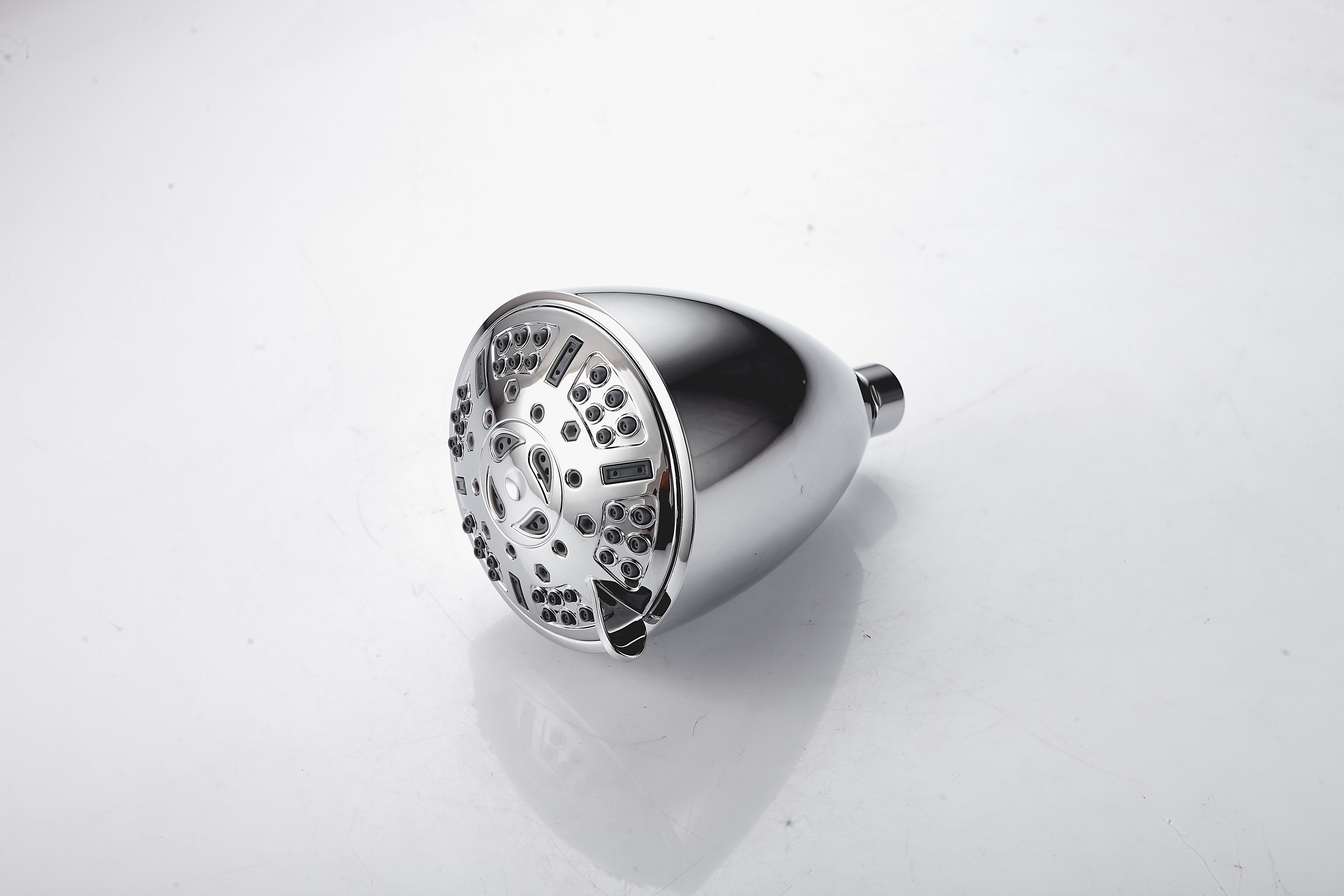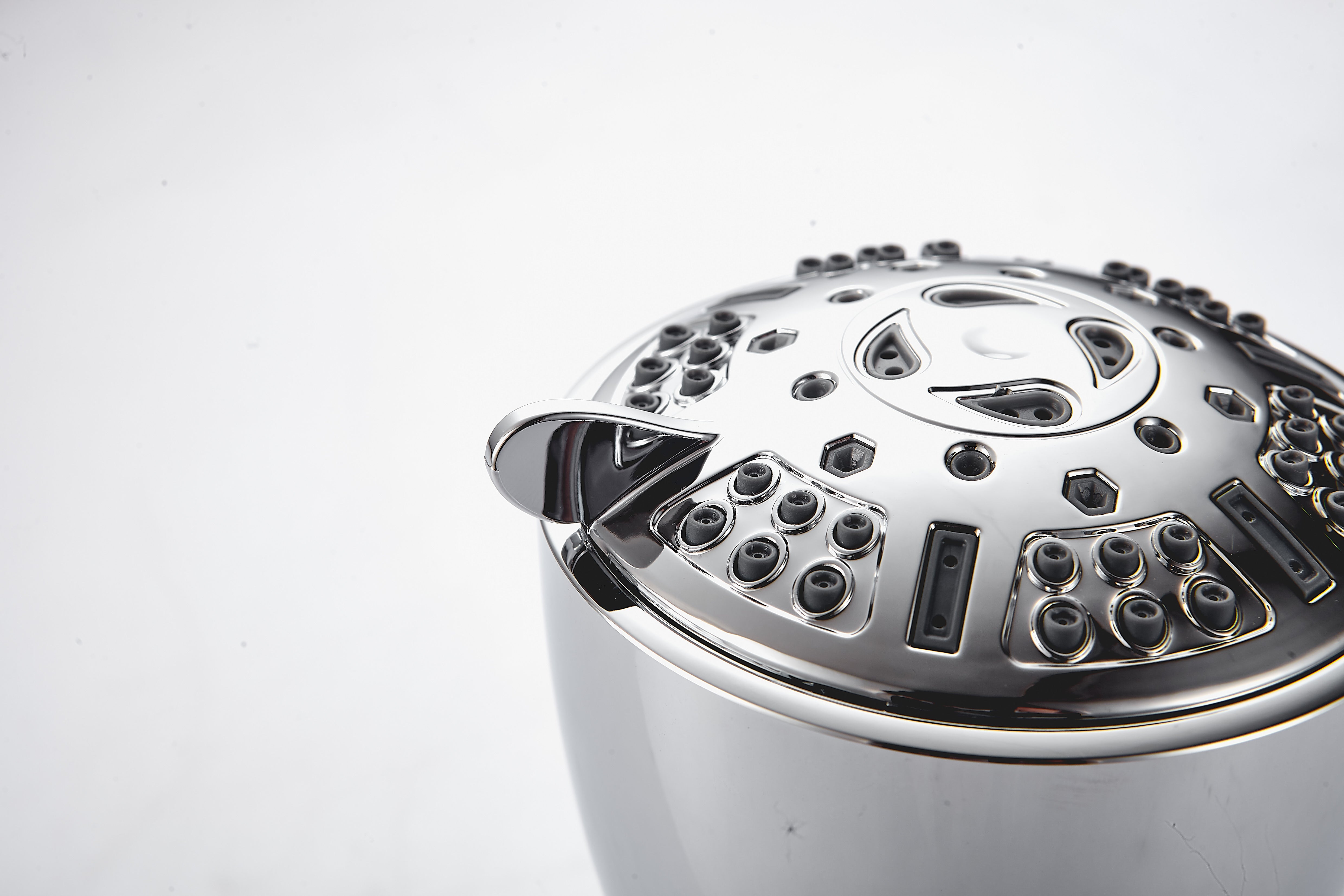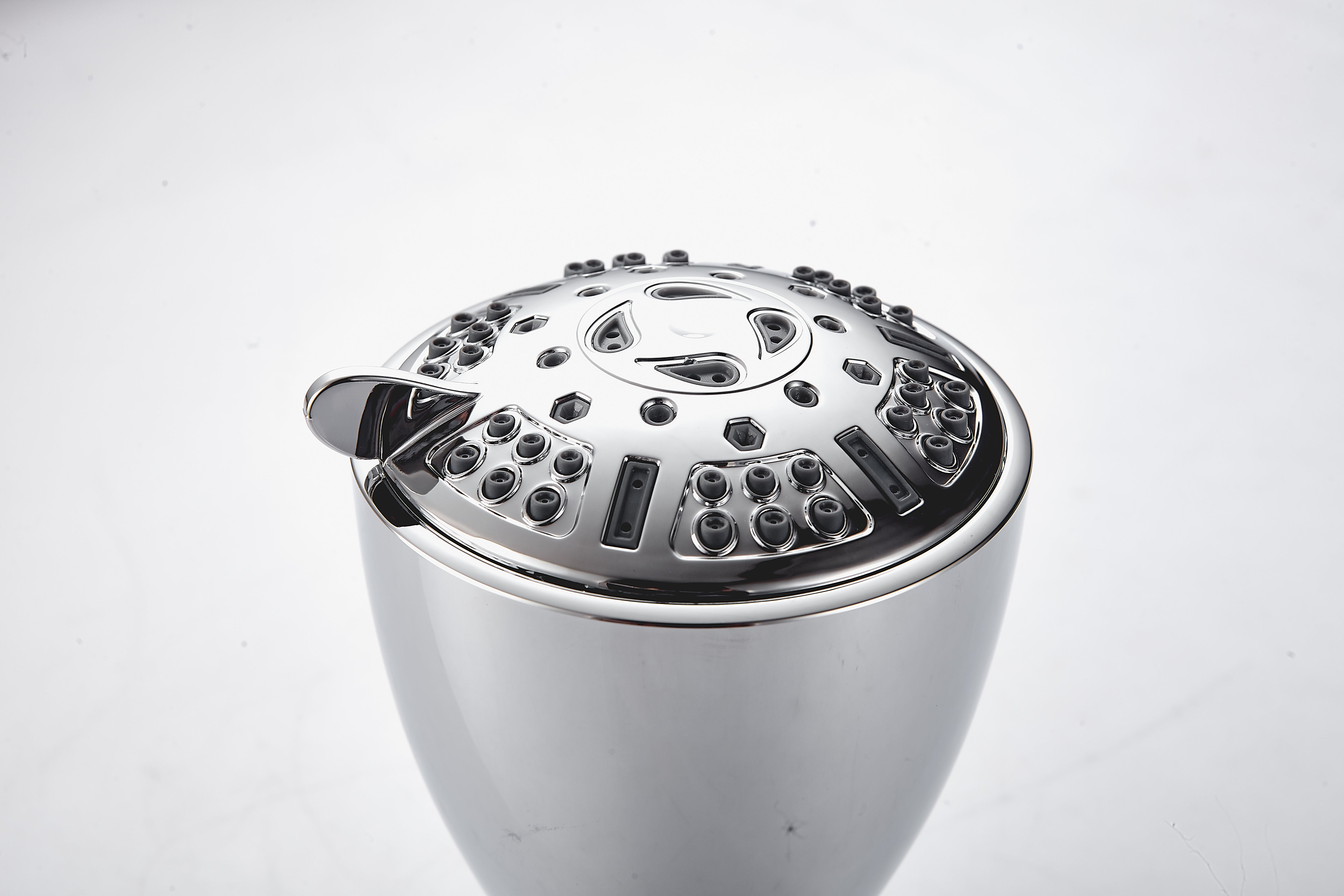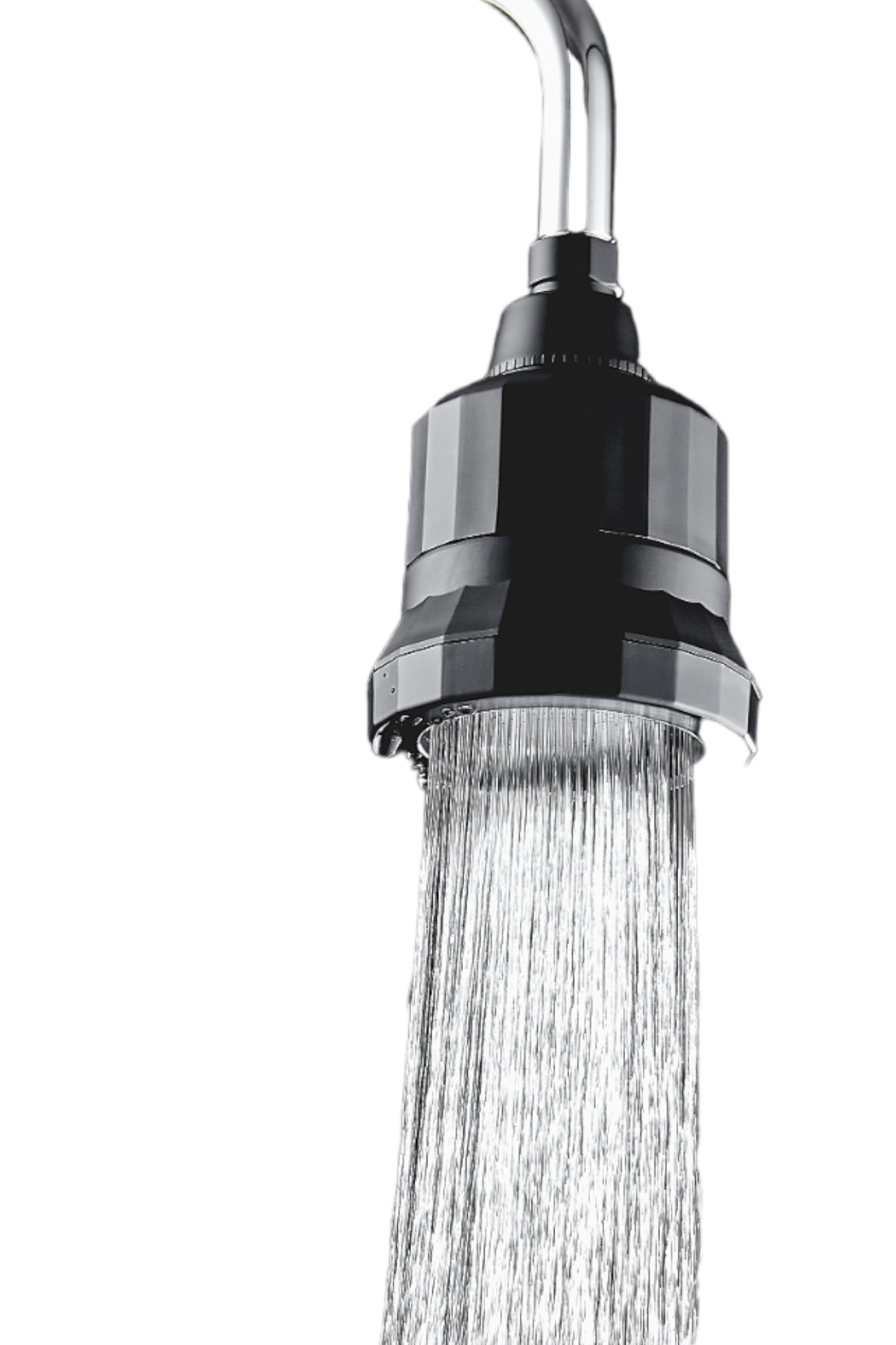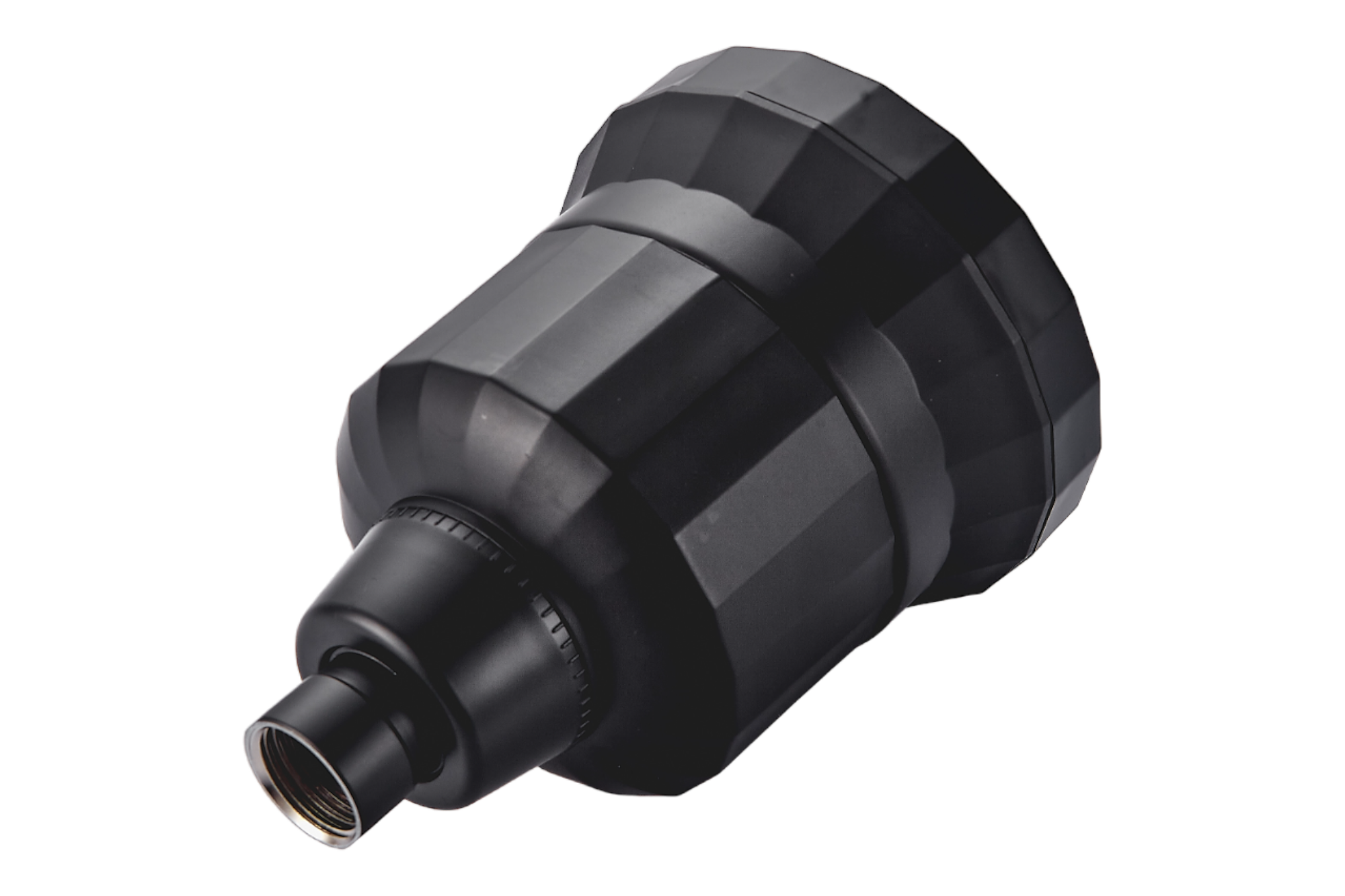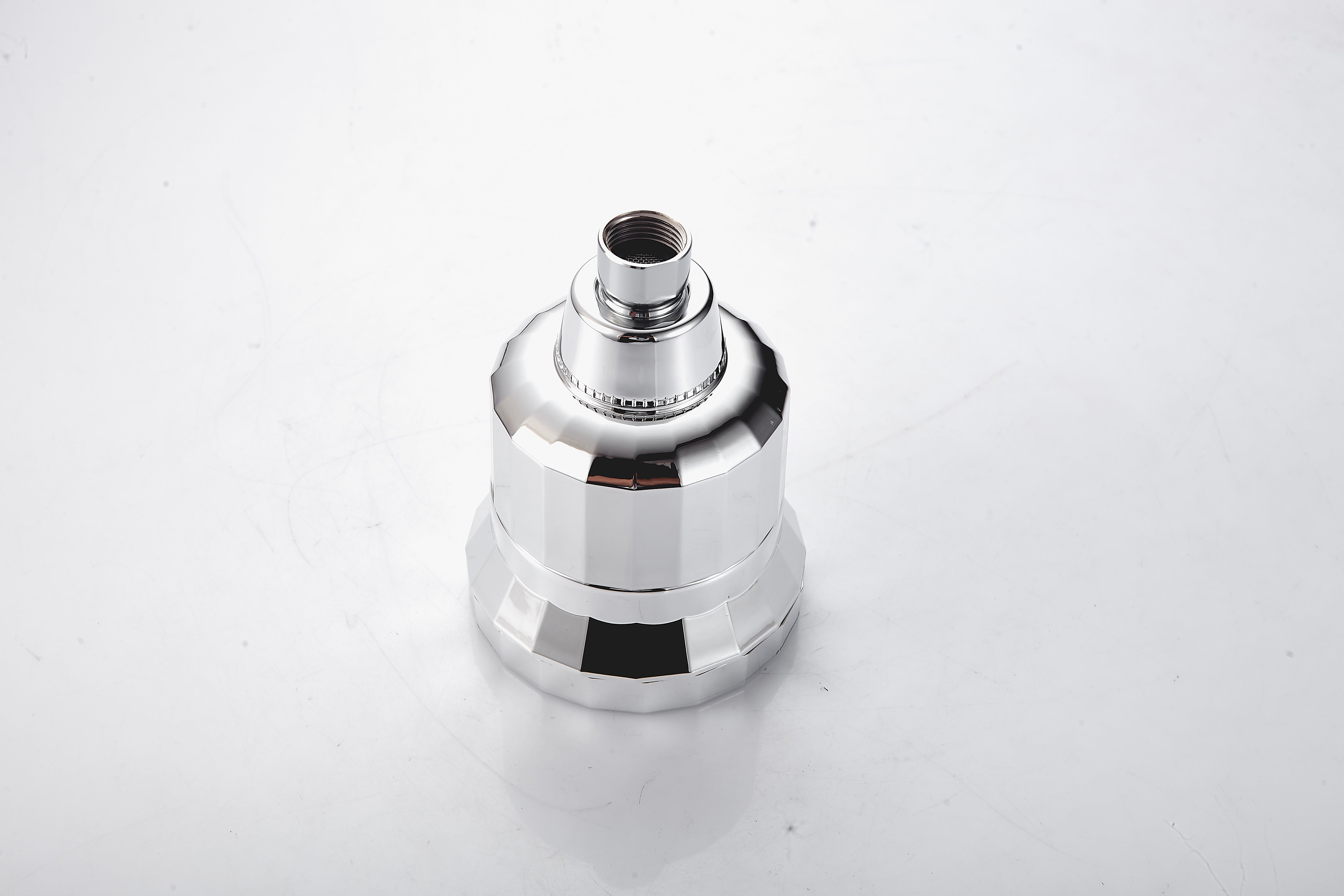 Introducing the new & revolutionary
20 Stage Filtration Fixed Wall Shower Head - Bell Shaped
Better for Your Health. Better for the Planet.
Clean Water. Radiant Skin & Hair.
Benefits
2-in-1 Filtration Shower Head

No need for an external filter! This 2-in-1 shower head combines your classic fixed wall shower head with a 15-stage water filter so that you get clean water instantly every time you shower.

15 Stage Filtration System

Innovative 15-stage filtration system comprising ionic mineral stones, stainless steel mesh, PP cotton, vitamin C, KDF 55, and more to soften hard water and remove unwanted elements like chlorine, bacteria, dirt, and rust.

Easy-Wipe, Anti-Clog Spray Holes

No more struggling with mineral build-up! The easy-wipe, anti-clog spray holes prevent mineral/mold build-up and just need to be wiped for an instantly refreshed look.

360° Adjustable Rotation

Reach every contour of your body with ease thanks to the 360° rotation feature of this shower head. Simply reach out your hand to adjust the shower head according to your needs.

Improved Skin & Hair Health

The 15 Stage Filtration Fixed Shower Head eliminates water hardness and impurities, resulting in better skin and hair. Say goodbye to acne, rashes, dandruff, and hair fall.

Easy to Install and Maintain

All you need to do is unscrew your old shower head and screw on your new one using the plumber's tape! No tools or plumber's assistance needed. Additionally, its high-quality build ensures easy maintenance.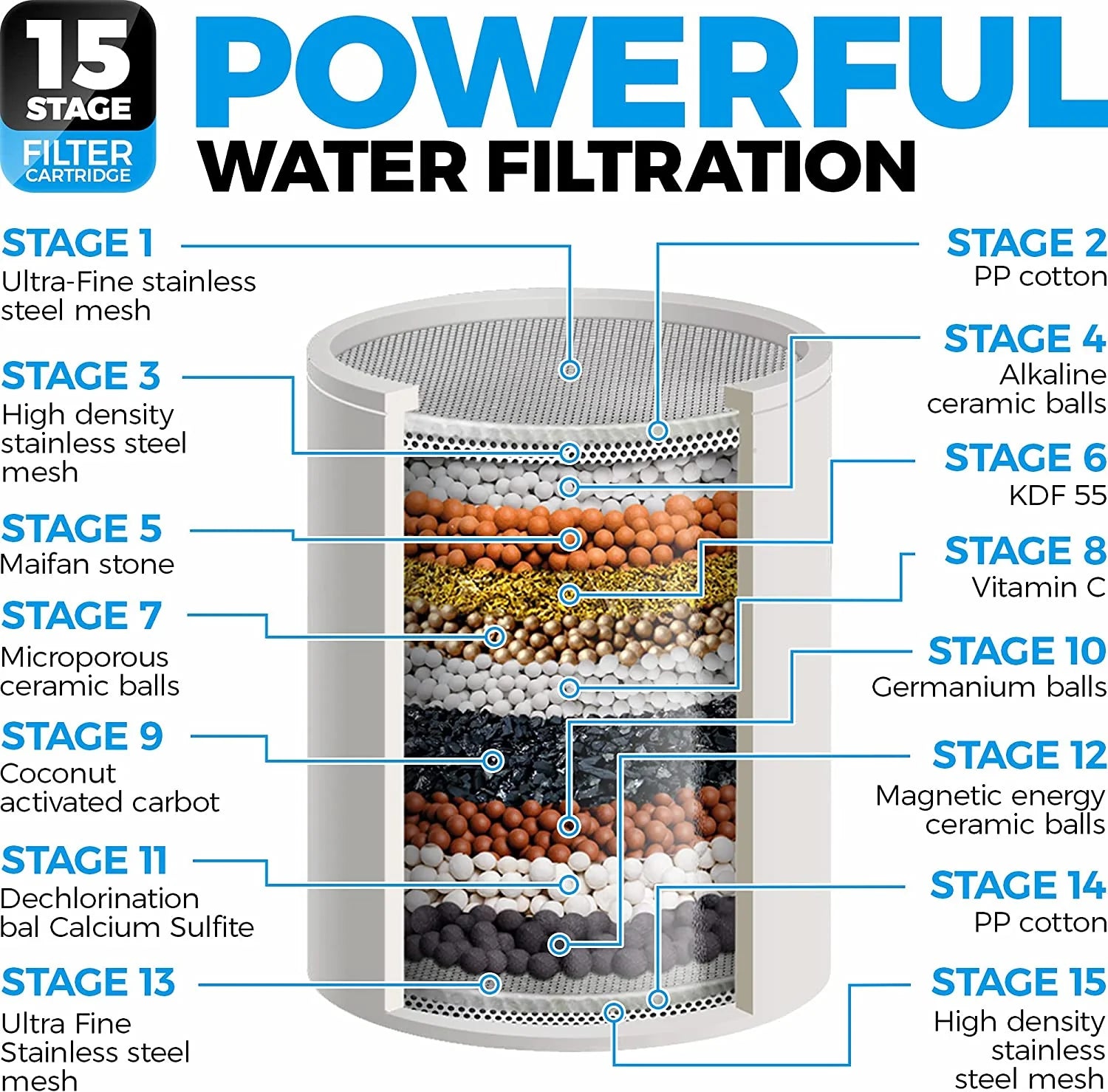 The 20 Stage Filtration Fixed Wall Shower Head - Bell Shaped features a 15-stage filtration process that eliminates all impurities in your shower water including chlorine, rust, bacteria, limescale, sand, heavy metals, and dirt. 
Combines a shower head and water filter, for a 2-in-1 experience. 
Softens hard water to give you natural, spring-like and soft water in every shower.
Removes all irritants that post a threat to your skin and hair health.
Maintains the pH balance of skin and hair by protecting them from hard, dirty water.
Reduces limescale even in high concentration areas of chalk and calcium.
Shop Now
EASY INSTALLATION

Install this on your own with ease in any standard shower! No tools are required, just a hand-tightened connection and a bit of plumber's tape that is included. No leaks or cracks.

LUXURIOUS LOOKS

Featuring a Chrome or Black finish, this 15 Stage Filtration Fixed Shower Head will fit right into your bathroom design, elevating its appearance and adding a touch of luxury. 

POWERFUL FILTER

Our 15-stage filtration system softens hard water, reduces limescale even in high-concentration areas of chalk and calcium, and filters out chlorine, bacteria, dirt, and rust.

STURDY BUILD

Unlike ordinary shower heads, the 20 Stage Filtration Fixed Wall Shower Head - Bell Shaped is made of high quality, durable materials to last you a long time.

Button label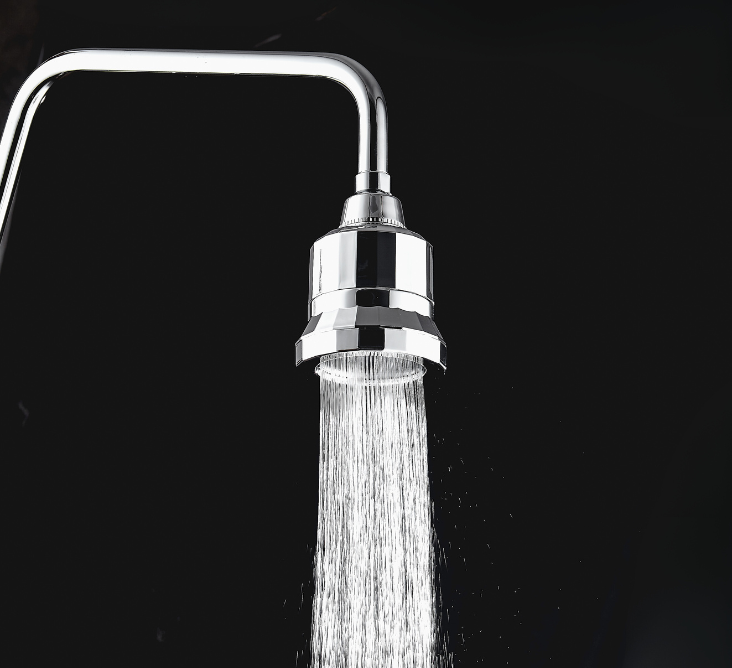 Choose Clean, Soft, and Unchlorinated Water
Showering with clean, soft, and unchlorinated water is important for your overall health. Hard and chlorinated water irritate skin and hair, and leave behind a residue that makes it difficult to get clean. Soft, unchlorinated water, however, is free of these minerals and also prevents over-drying.
With 20 Stage Filtration Fixed Wall Shower Head - Bell Shaped enjoy soft, clean, and unchlorinated water every time you shower. No need for an external water filter when your shower head can do it all!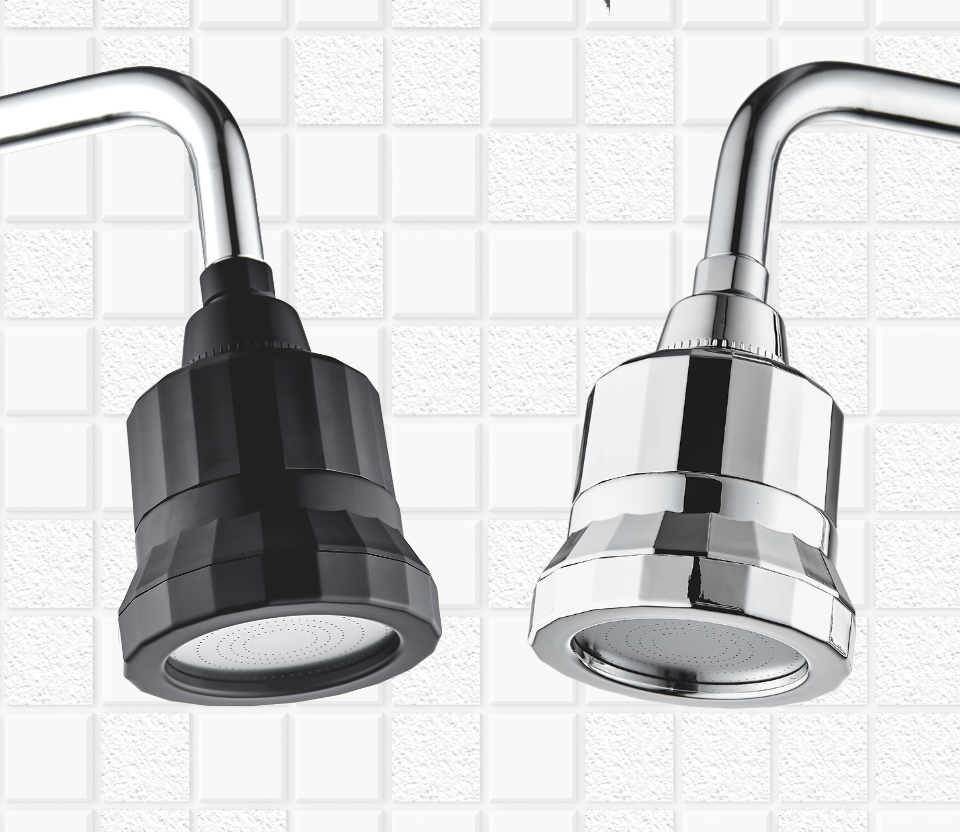 The Ultimate Wall Shower Head for Spa-like, Sustainable Showers
The 20 Stage Filtration Fixed Wall Shower Head - Bell Shaped gives you more range of motion, improves water quality, softens hard water, and helps you clean yourself more effectively.
The high pressure also makes it more water-efficient, preventing unnecessary water waste. Say hello to clean, spa-like, and sustainable showers every day! 
FAQs
Can't Find Questions? Call Us +1 (866) 819-4959 Or Email Us support@mineralstream.co
What is the Stainless Steel Ultimate Showerhead for Mineralstream?

The Stainless Steel Ultimate Showerhead for Mineralstream is a premium shower accessory designed for enhanced durability, aesthetics, and performance, ensuring a luxurious and revitalizing shower experience.
Why choose a stainless steel showerhead?

Stainless steel is resistant to rust and corrosion, ensuring longevity and consistent water flow. It also offers a sleek, modern appearance, making it a stylish addition to any bathroom.
Does the showerhead come with mineral beads like other Mineralstream products?

Yes, like other Mineralstream products, the Stainless Steel Ultimate Showerhead is equipped with mineral beads that enrich the water, providing potential health and wellness benefits during your shower.
How do I install the showerhead?

The Stainless Steel Ultimate Showerhead is designed for easy installation. Typically, you can screw it onto your existing shower arm without the need for special tools. Always refer to the included instruction manual for detailed installation steps.
Shipping and Delivery

Orders are processed within 24 to 48 hours. Current shipping times range from 2 days to 8 days based on the shipping service you have chosen.
Stylish Purchase.
With 20 stage filtration, it removes impurities superbly and boosts water pressure. Installation was easy, and I'm loving the stylish bell shape. Amazing product, absolutely worth it!
Luxurious Feel
This shower head is outstanding! Luxurious feel, unique 20-stage filtration for soft, clean water, and 9 spray modes. Easy installation too. My skin and hair have never been happier!
Easy Installation !
Easy installation and powerful performance, my hair and skin have never felt cleaner! It's like having a spa-quality rain shower at home. Light, yet enough pressure. Winner indeed!
Filtration decreases Hairfall
Phenomenal shower head! Noticed marked improvement in skin, hair health and reduction in hair fall. Ingenious 20-stage filtration. Easy installation and luxurious design.
Works Great!
This shower head's 20-stage filtration has transformed my showers! It strips out impurities, improves water pressure, and has relieved my itchy scalp. Absolute game-changer, highly recommend!
Good quality product
Just installed the Bell Shower Head! Unbelievable shower experience! Softens water, multiple sprays, love the 360° rotation. Pure luxury at an unbeatable price! Family loves it!