MineralStream Detangler Comb Shower Head
Regular price

$69.99

Sale price

$38.99
Free Shipping
30-day Money back guarantee
Unlock the ultimate grooming experience with the MineralStream Detangler Comb Shower Head.
This innovative, unique design effectively combines the functionality of a high-pressure shower head and a gentle detangling comb. Enjoy a spa-like, pampering shower while conveniently combing your hair, ensuring a much smoother, quicker morning routine!

✔️ High pressure shower head + detangling comb
✔️ Retractable comb bristles
✔️ Use the button to easily increase or decrease the length of the bristles
✔️ Use the bristles to detangle your hair, massage your head, distribute shampoo thoroughly, or deep-clean the scalp
✔️ Especially great for those with wavy or curly hair looking to do hair treatments at home
✔️ Removes dead skin cells & improves blood circulation
✔️ Can be used with or without the bristles
✔️ Suitable for both humans & pets
✔️ Soothing rainfall-like spray
✔️ Easy to install & easy to clean
✔️ Made from high-quality materials for durability
✔️ Available in Chrome & Black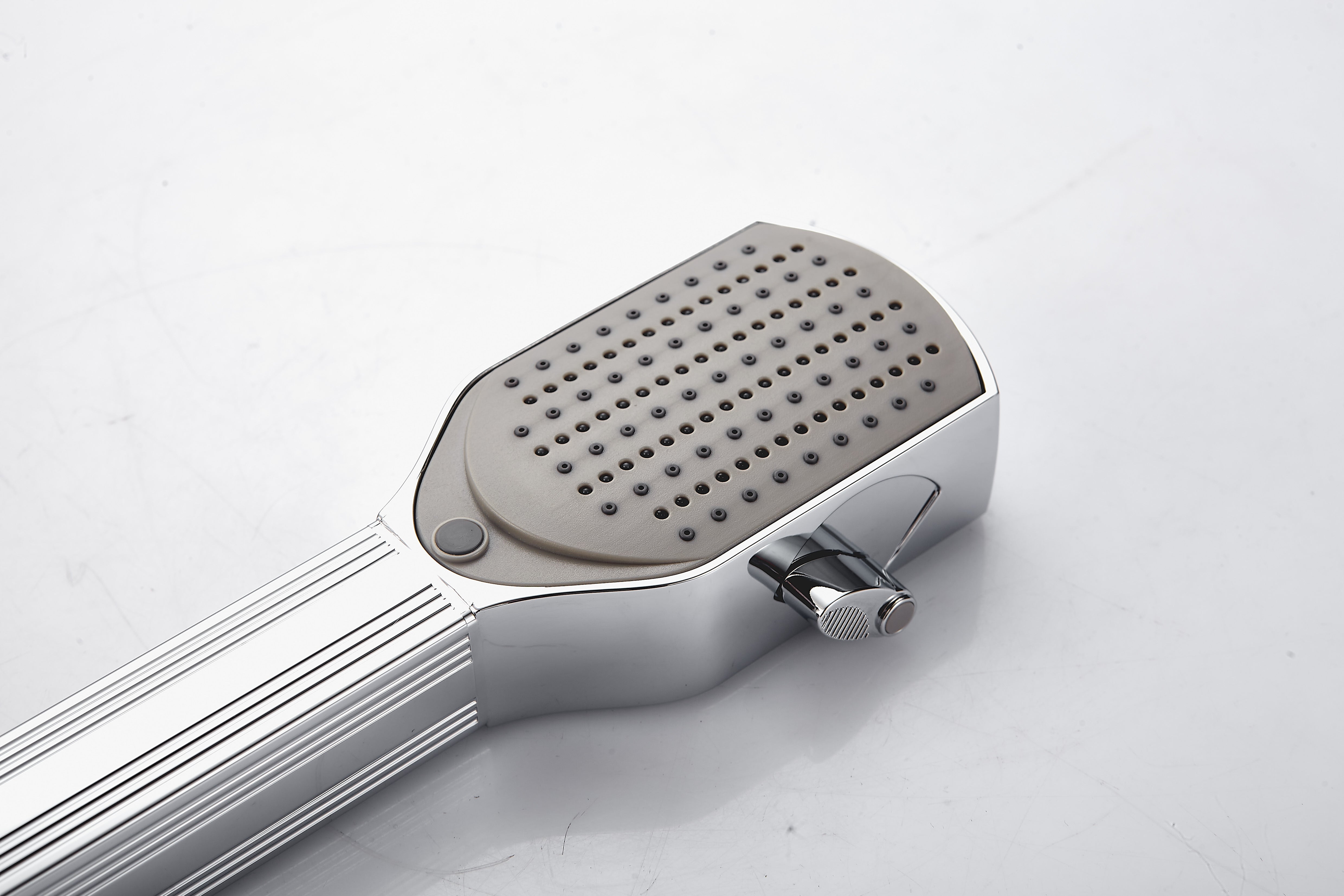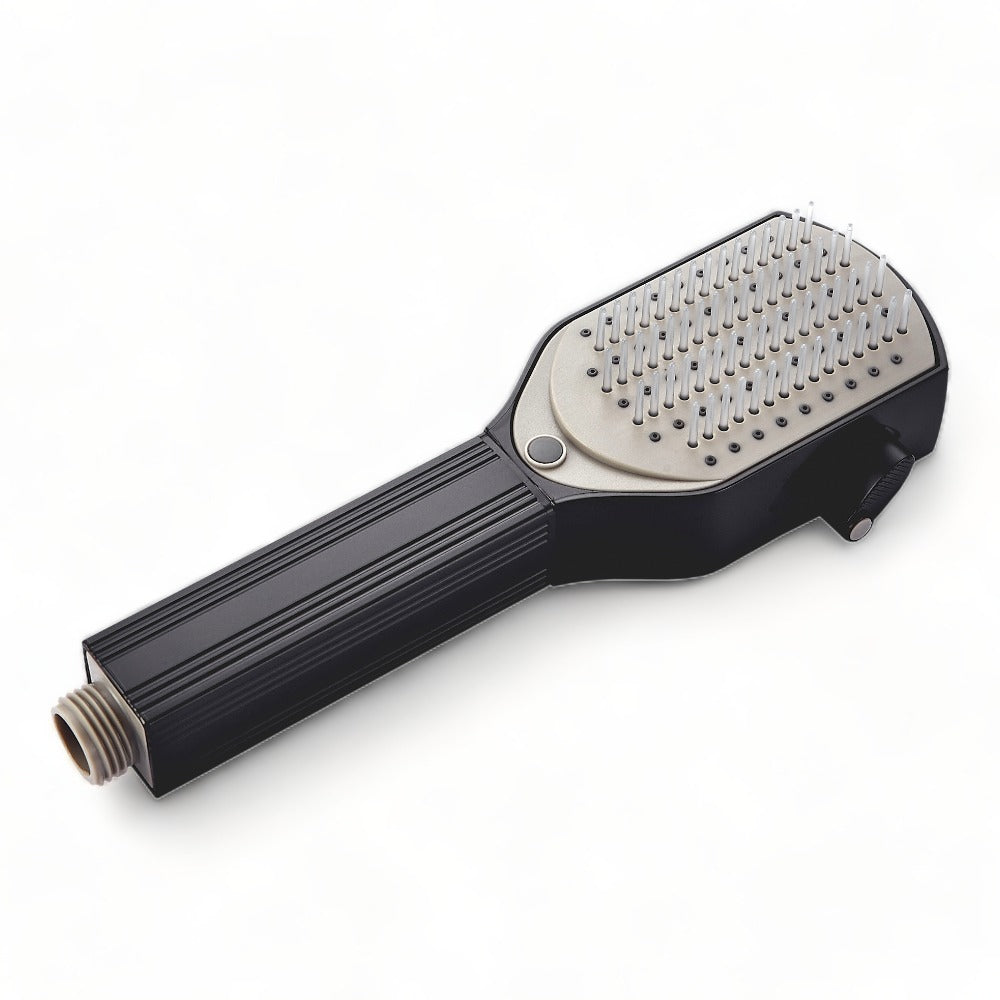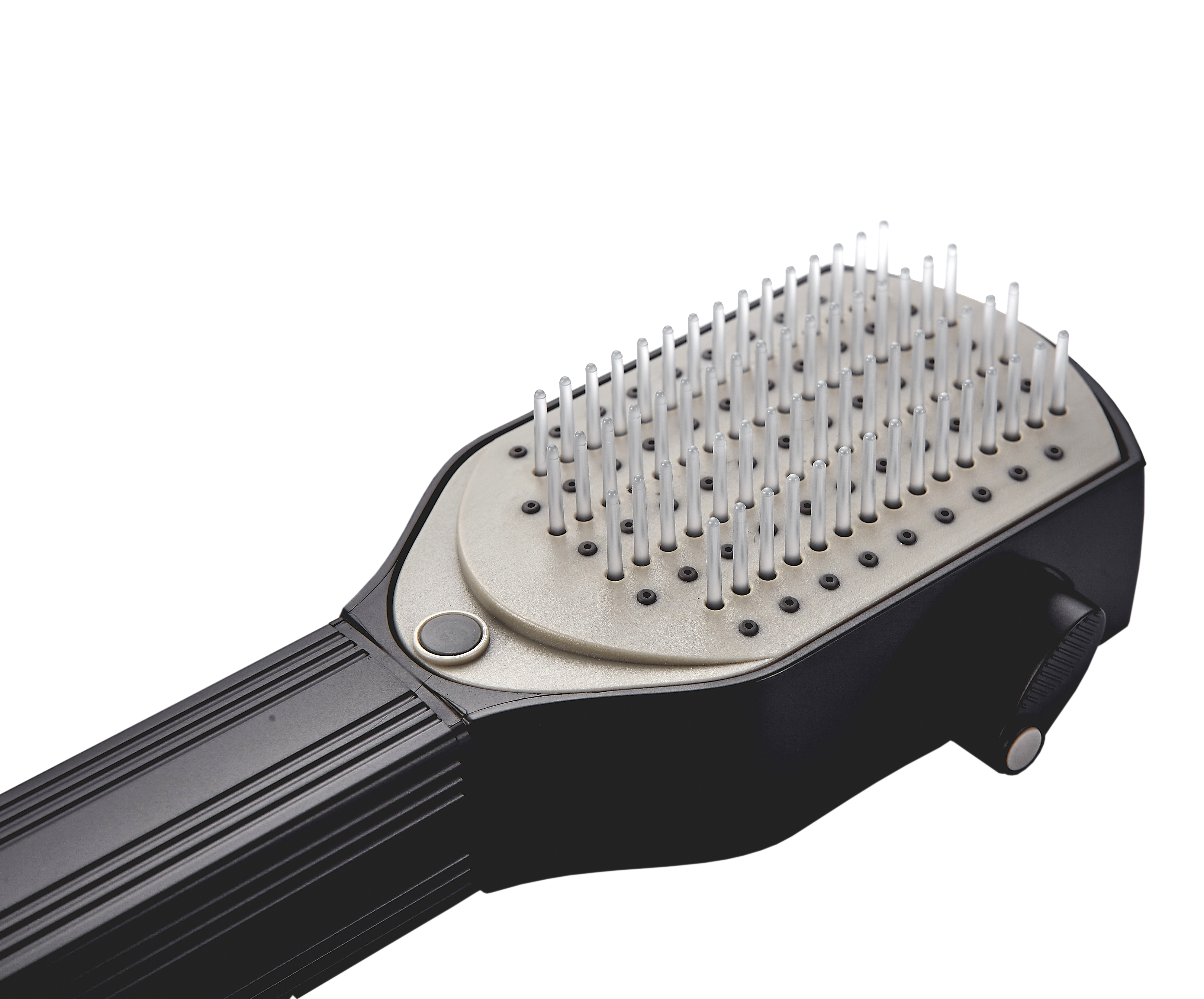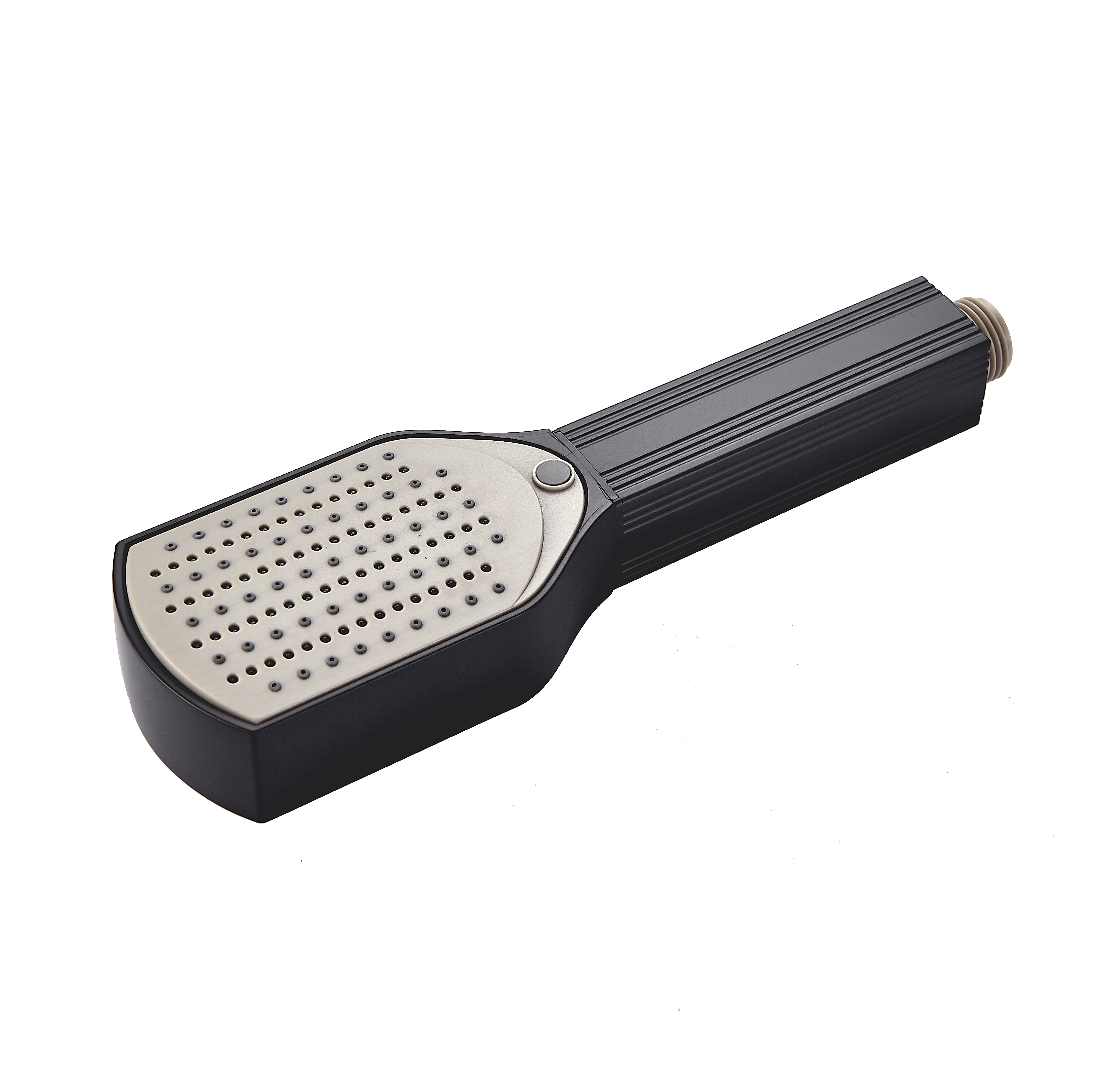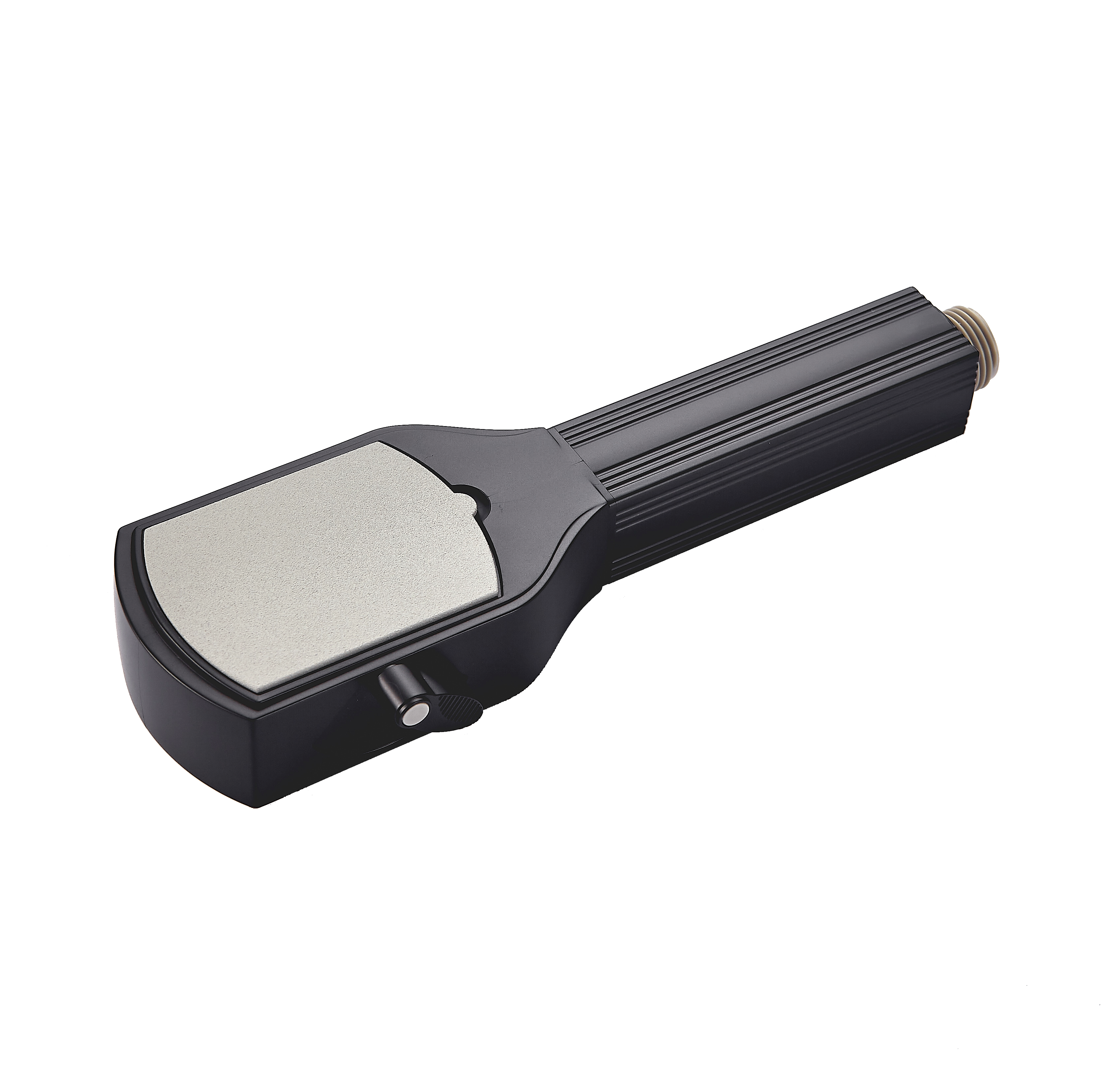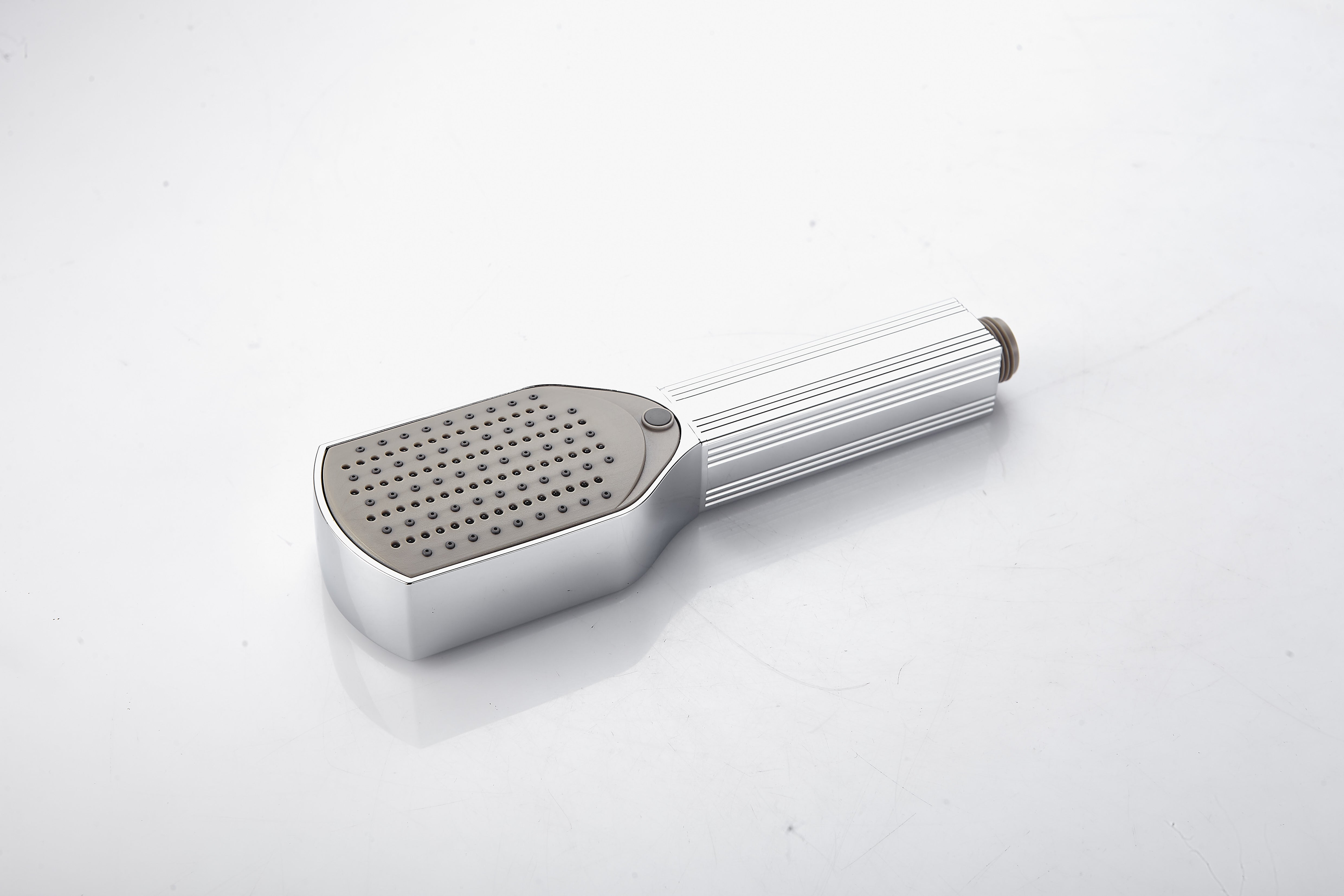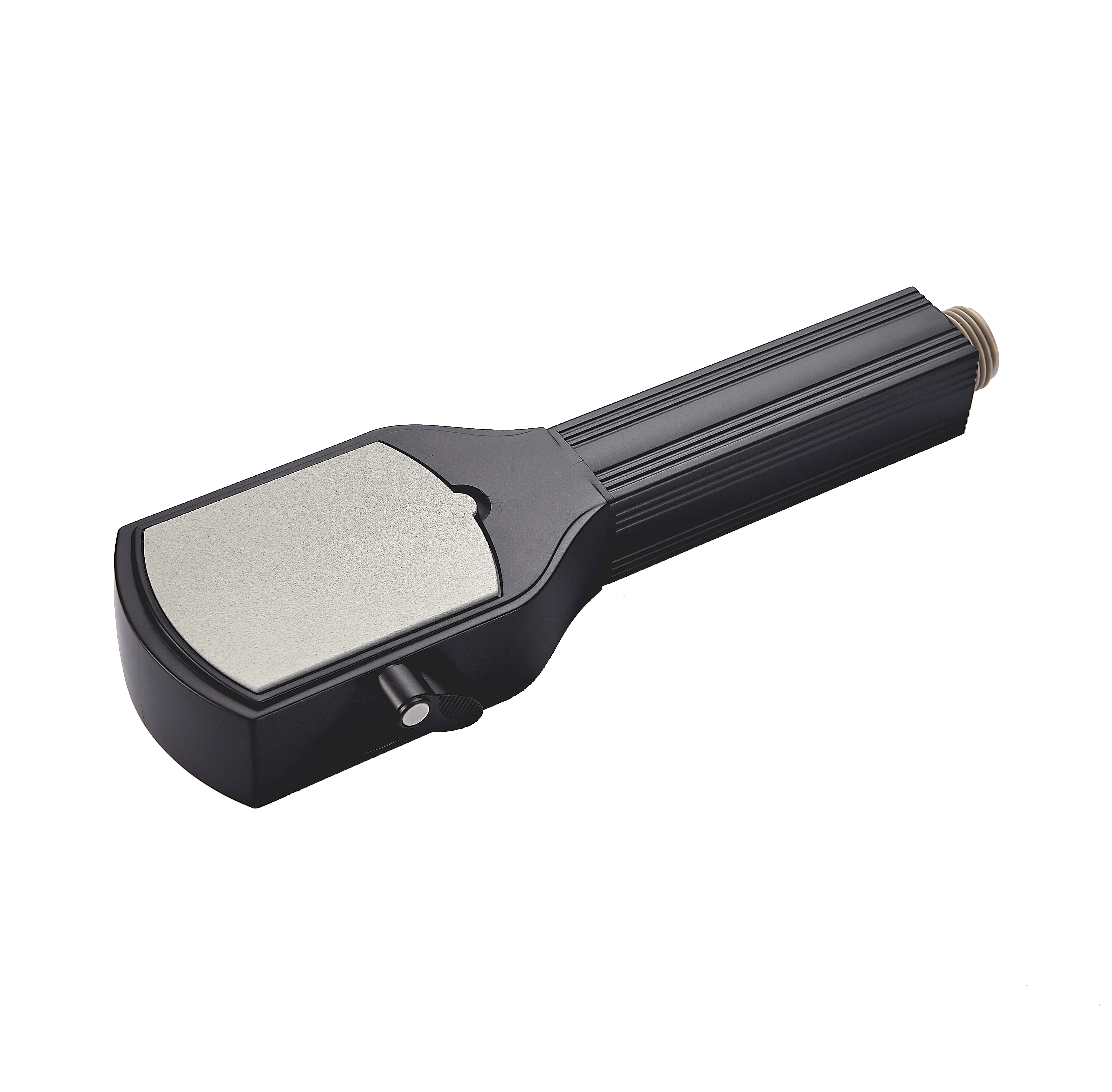 Introducing the new & revolutionary
MineralStream Detangler Comb Shower Head
Better for Your Hair. Better for the Planet.
More Comfort. Less Tangling. 
Benefits
Detangles Hair Easily

The retractable bristles gently detangle wet hair, preventing breakage and allowing for better cleaning. Great for those with wavy or curly hair. In fact, it can also work for pets with long fur!

Stimulates the Scalp

Massaging the scalp with these bristles and high pressure (yet gentle) water can improve blood circulation, which is known to aid hair growth. Plus, a scalp massage reduces stress!

Evenly Distributes Hair Products

The detangler comb allows for better, even distribution of hair products like shampoo or hair masks across the scalp and through the hair strands. This allows for better absorption of the products as well!

Removes Dead Skin Cells

Remove dead skin cells, dandruff, and dirt from the scalp easily with the retractable bristles of our Detangler Comb Shower Head. A clean scalp is essential for hair growth.

At-Home Salon Hair Treatments

For salon-style hair treatment, wet your hair, apply a hydrating hair product, and use the bristles to distribute the product evenly. Then, massage the scalp with high pressure water for the ultimate soothing experience.

Easy to Install 

Enjoy hassle-free installation that does not require tools or professional assistance. Simply remove your old shower head and screw on your new Detangler Comb Shower Head!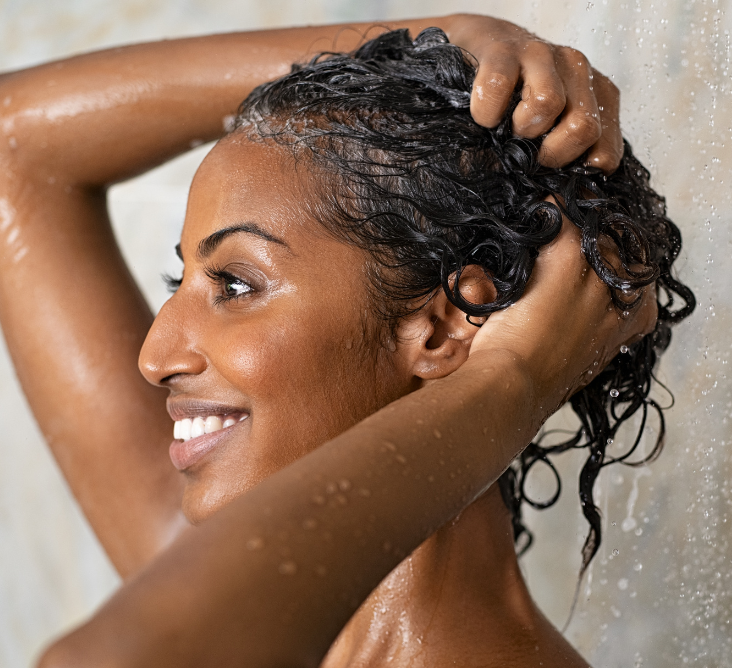 Wash, Protect & Pamper Your Hair at Home, Salon-Style
Ordinary shower heads can be harsh on hair, leading to tangles, frizz, and breakage. Often, people have to spend additional time detangling their hair before a shower.
However, the MineralStream Detangling Comb Shower Head has soft, retractable bristles that gently glide through your hair, removing tangles with ease and distributing hair products evenly. It can save you money on hair treatments at salons and give you a relaxing experience at home.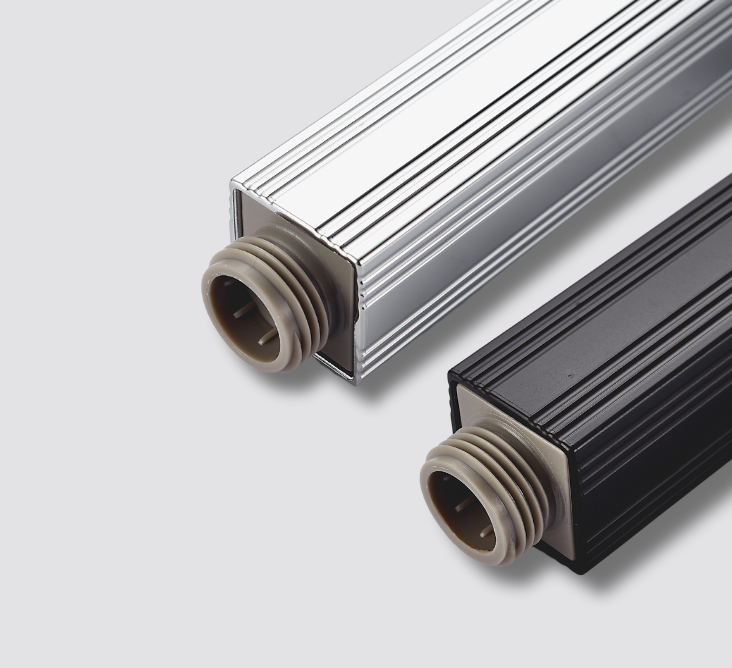 Easy and Quick Installation
No need to struggle with confusing tools or call a professional plumber – the MineralStream Detangler Comb Shower Head can be easily installed by anyone! 
Here's all you need to do:

1) Unscrew your old shower head
2) Screw on your new MineralStream shower head tightly
3) Turn on the shower and enjoy!
Make sure your shower fittings are of standard size – you really don't have to worry about anything else.
FAQs
Can't Find Questions? Call Us +1 (866) 819-4959 Or Email Us support@mineralstream.co
What is the MineralStream Detangler?

MineralStream Detangler is a shower head combined with a comb which lets you comb while washing your hair. You can also use the shower even if you are not washing your hair and it works like a regular hand held shower.
Does the showerhead come with mineral beads like other Mineralstream products?

No, this showerhead does not come with mineral beads for filtration. We would suggest using a MineralStream Shower filter with this showerhead to protect your hair.
How do I install the showerhead?

The MineralStream Detangler Comb Shower Head is designed for easy installation. Typically, you can screw it onto your existing shower arm without the need for special tools.
Shipping and Delivery

Orders are processed within 24 to 48 hours. Current shipping times range from 2 days to 8 days based on the shipping service you have chosen.