#1 High Pressure Eco-Friendly Shower Head
Regular price

$69.99

Sale price

$29.99
Free Shipping
30-day Money back guarantee
Enjoy a luxurious Spa experience with our high-pressure Mineral Stream Shower Head!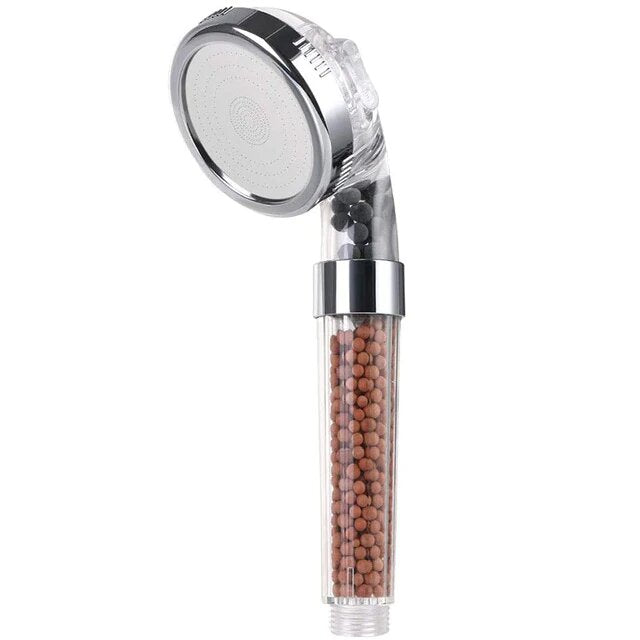 Only The Finest Germanium Mineral Stones Make It Into The Ionic Shower Head
Anion Stones

Contain negatively-charged ions that extract impurities from shower water, protecting your skin barrier and keeping it soft.

Tourmaline Stones

Known for their healing properties and ability to purify water, they are also good at keeping your hair shiny, healthy, and smooth.
Ionic Shower Head vs Ordinary Shower Head
MineralStream™ Ionic

✅ 2 types of Germanium stones (anion and tourmaline) 

✅ Up to 2x increased water pressure 

✅ Mineral stones filter chemicals and impurities, soften hard water

✅ Reduces water usage by 30%

✅ 3 spray modes for a spa-like experience

Other Showerheads

❌ Cannot filter harmful chemicals or soften hard water 

❌ Low water pressure 

❌ Damage the pH balance of skin and hair

❌ Wastes 60% of the shower water 

❌ No spray modes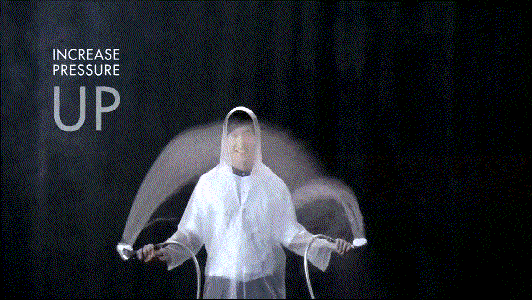 The Best Shower Experience With The Least Amount of Water
The Mineral Stream Ionic Shower Head saves 30-35% water, and increases water pressure by 200%. Our innovative shower plate features 250 laser-cut holes that push out a small amount of water at great speed. Thus, you can enjoy powerful, gentle showers while saving on utility bills!
Even in low water pressure areas, the Mineral Stream Ionic Shower Head provides high pressure showers. Plus, it's built to last and suitable even for kids, pets, and the elderly – that's how soothing it feels on the skin!
Shop Now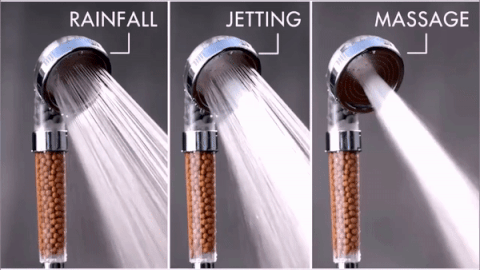 Powerful Yet Soft!
The thin laser-cut holes provide more water flow with the same water pressure. There are three modes you can use:
1. Rainfall, 2. Jet Mode, 3. Massage
Shop Now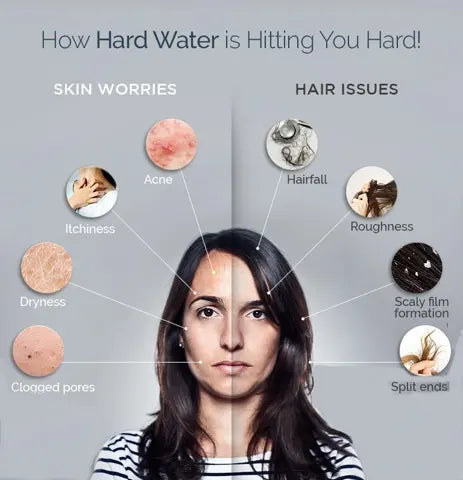 Softer Water for Increased Skin Health
What exactly is hard water?
Water is called "hard" when it has a higher than normal concentration of minerals, primarily calcium and magenesium.
Hard water leaves a film of soap scum on the skin leading to clogged pores and breakouts. It also dries out your skin so people with psoriasis or exzema will often experience increased dryness and irritation.
Hard water can also add to buildup on the scalp and hair leaving it frizzy, dry and weighed down while making the scalp dry and flaky and increasing dandruff. This can increase hair loss and brittleness of hair.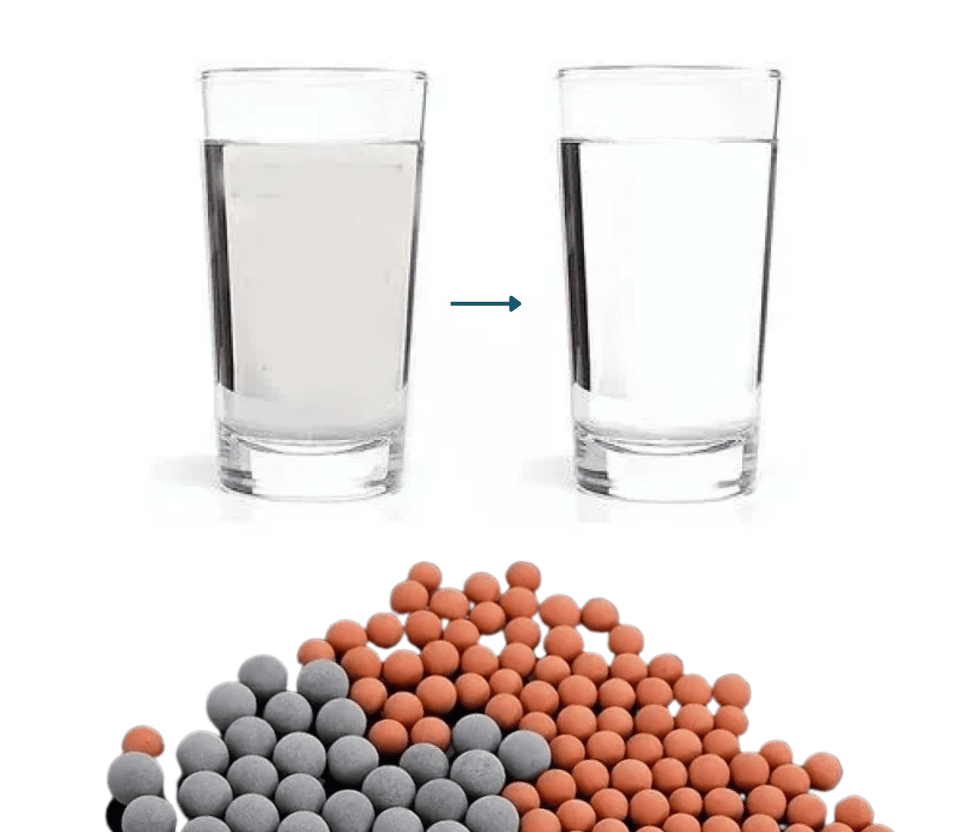 The Original Mineral Stone Filter System for Your Skin, Hair, and Shower Fixtures
Hard water causes skin issues like acne, allergies, rashes, and eczema as well as hair issues like dandruff, dryness, and hair loss. It also leads to mineral build-up that reduces the lifespan of bathroom fixtures.
Mineral Stream's Original Mineral Stone Filter System – comprising two types of water-softening Germanium stones that only need to be changed every 4 months – is the easiest way to get rid of hard water, limescale, chlorine, and other impurities.
FAQs
Can't Find Questions? Call Us +1 (866) 819-4959 or Email Us support@mineralstream.co
How often should I replace the Mineral stones & Crystals?

We recommend changing the stones every 4-6 months, depending on how harsh your water is in your area. You can get the replacement stones from www.mineralstream.co
What is the difference between this Showerhead and other similar showerheads sold online?

The Original Mineral Stream is designed to last and filters the water in a soothing way. In addition, the water pressure of the green shower is twice as powerful as that of standard shower heads.
Does the connection of the Mineral Stream shower head fit every household?

Yes, Mineral Stream has a standard connection just like other shower heads. This means that the shower head fits perfectly in 95% of households. So you don't have to worry about installation problems. If you still have doubts, we offer a shower hose that fits.
Can I really save money using a MineralStream shower head?

All of our showerheads are designed to increase the pressure of the water while actually reducing the amount of water you use in your showers. Less water consumed translates to less hot water consumed which translates to less gas/electricity bill on heating as well as lesser water usage bill.
Shipping and Delivery

Orders are processed within 24 to 48 hours. Current shipping times range from 2 days to 8 days based on the shipping service you have chosen.
Frequently asked question

Use this text to answer questions in as much detail as possible for your customers.