MineralStream™ TurboFan Shower Head
Regular price

$79.99

Sale price

$39.99
Free Shipping
30-day Money back guarantee
Enjoy a spa-like experience with our high-pressure TurboFan Shower Head!
Up to 2 Times increased Water Pressure
Improves Hair and Skin Health
Removes Water Impurities
Saves up to 30% on Water Usage
3 shower modes for spa-like shower
Softens Water
Benefits of the ionized stones as well as stunning looks of the Turbo Fan Showerhead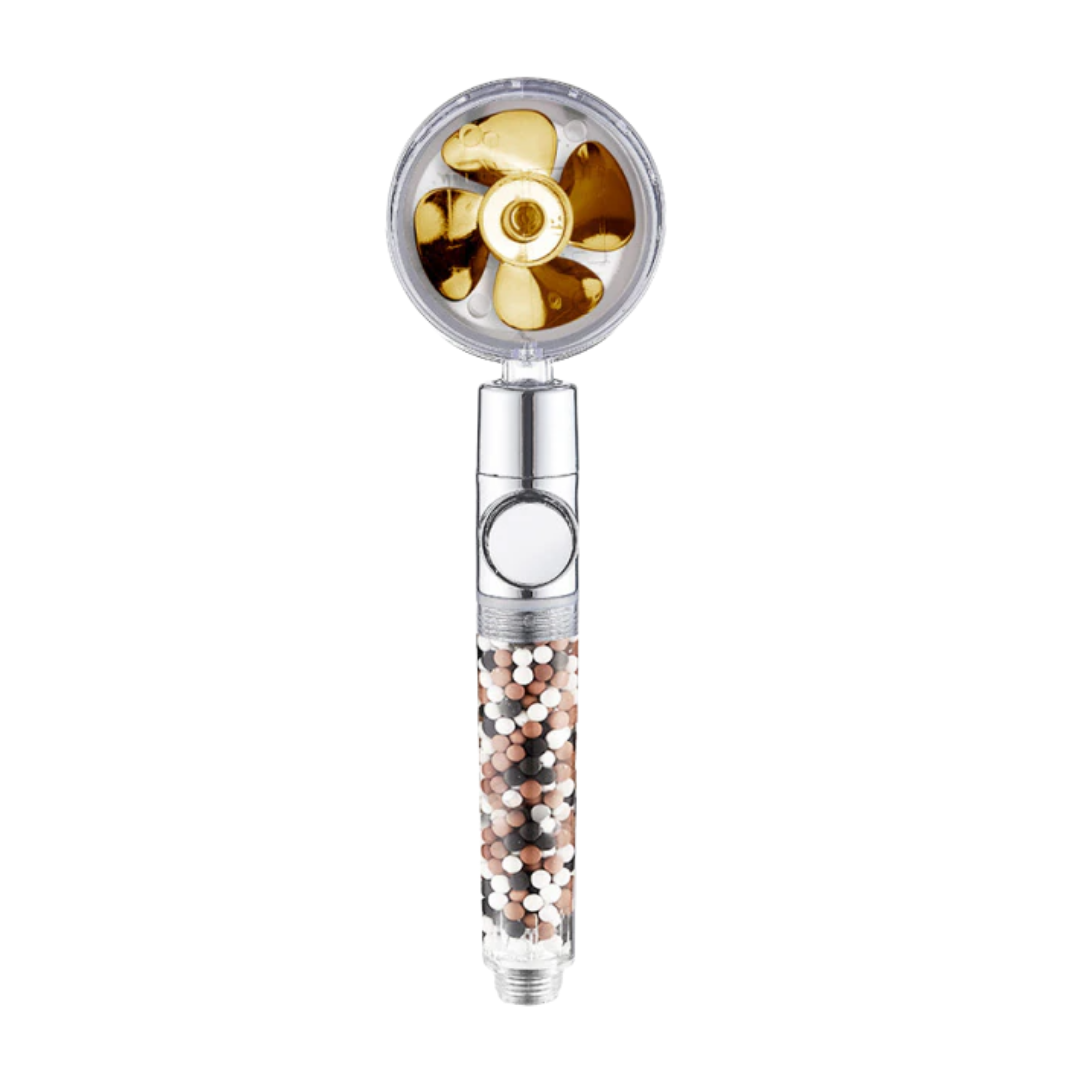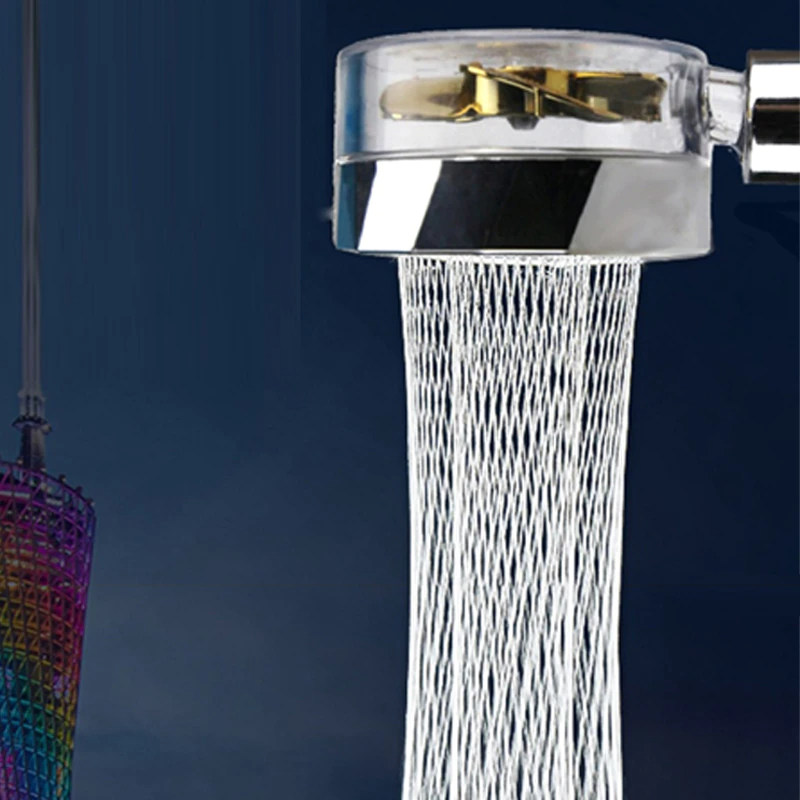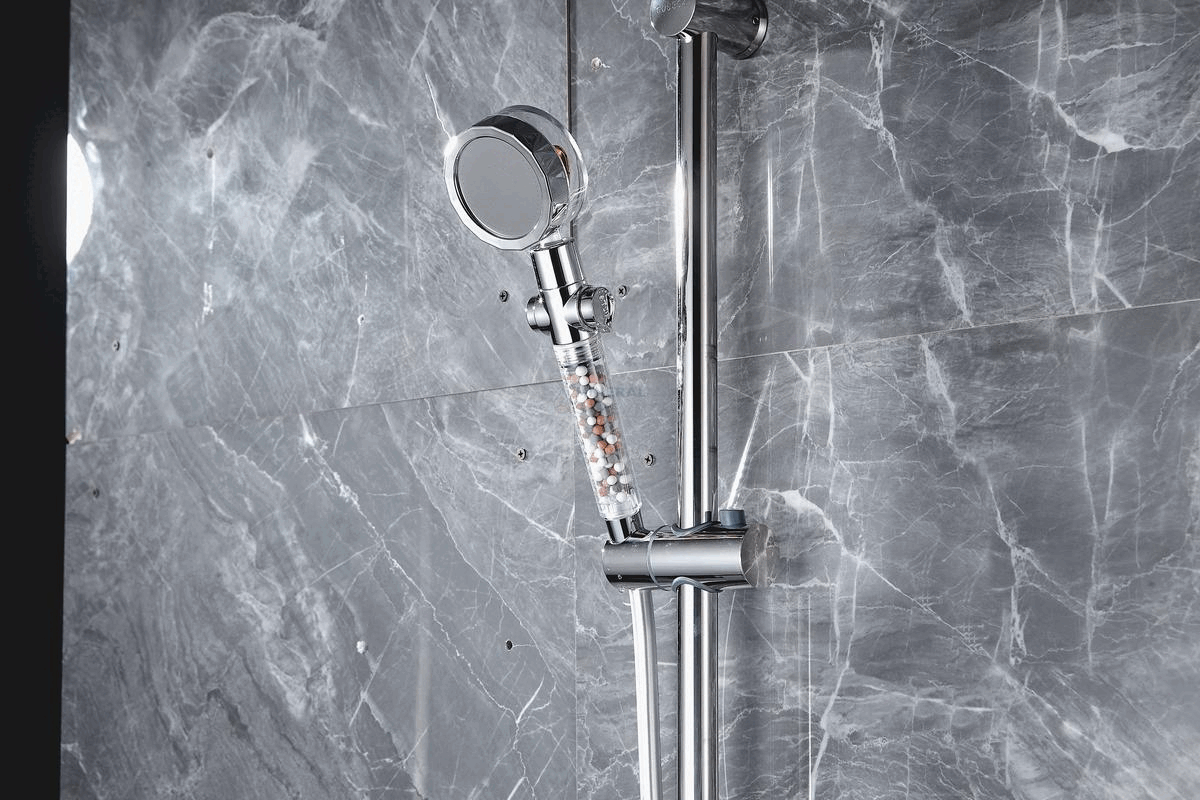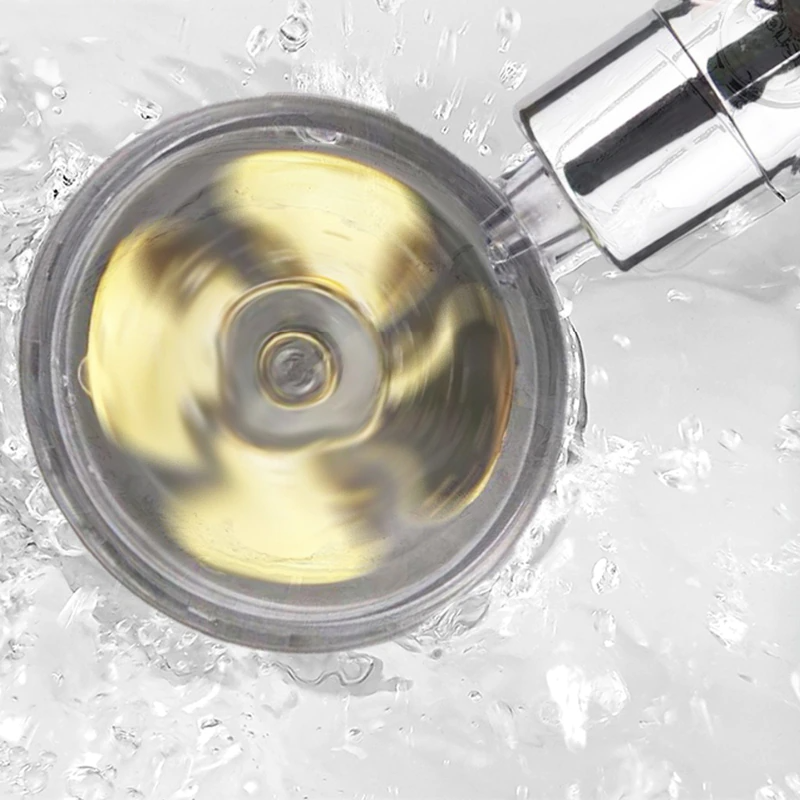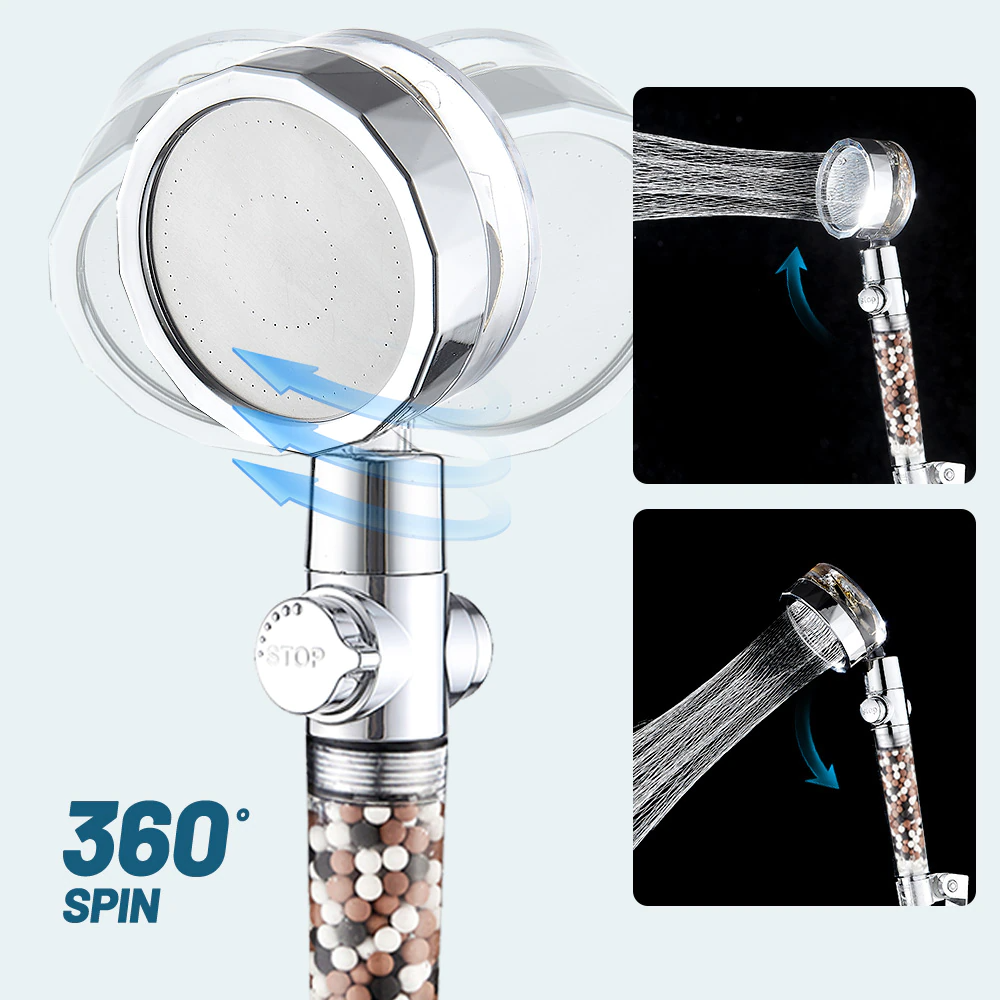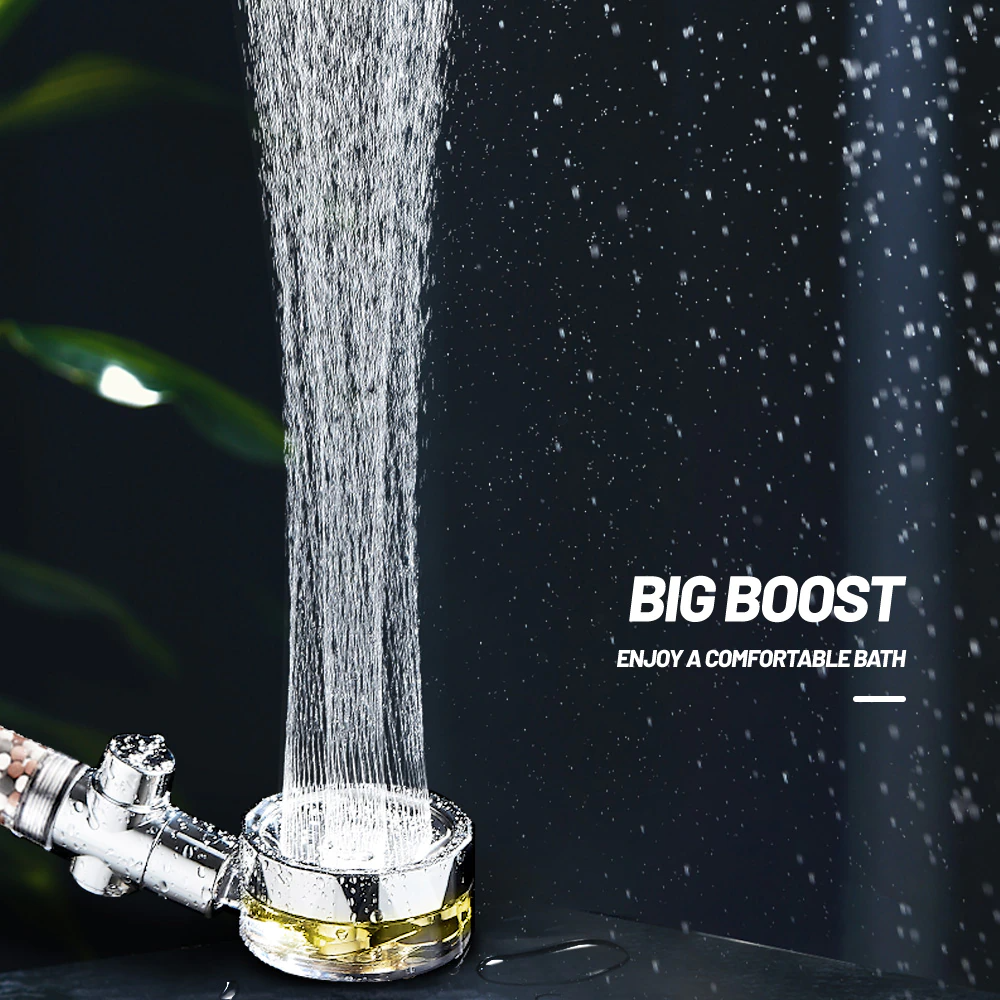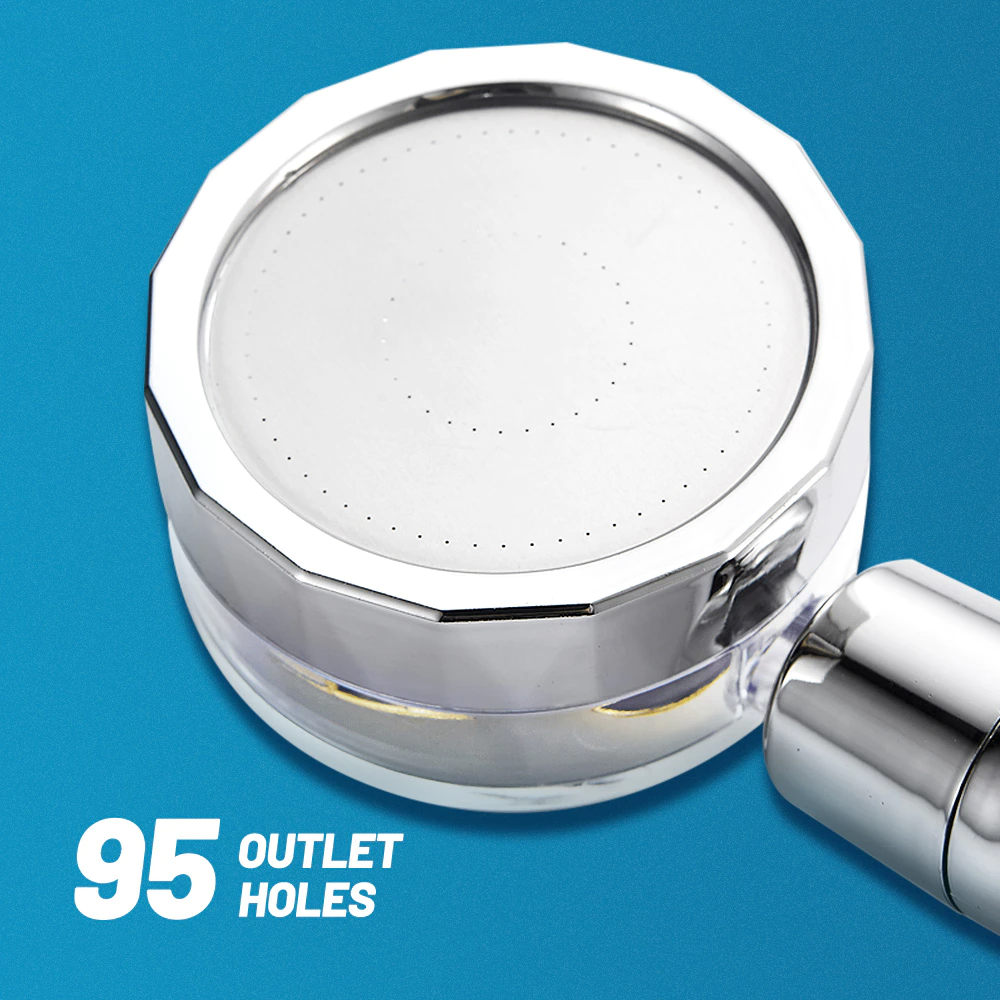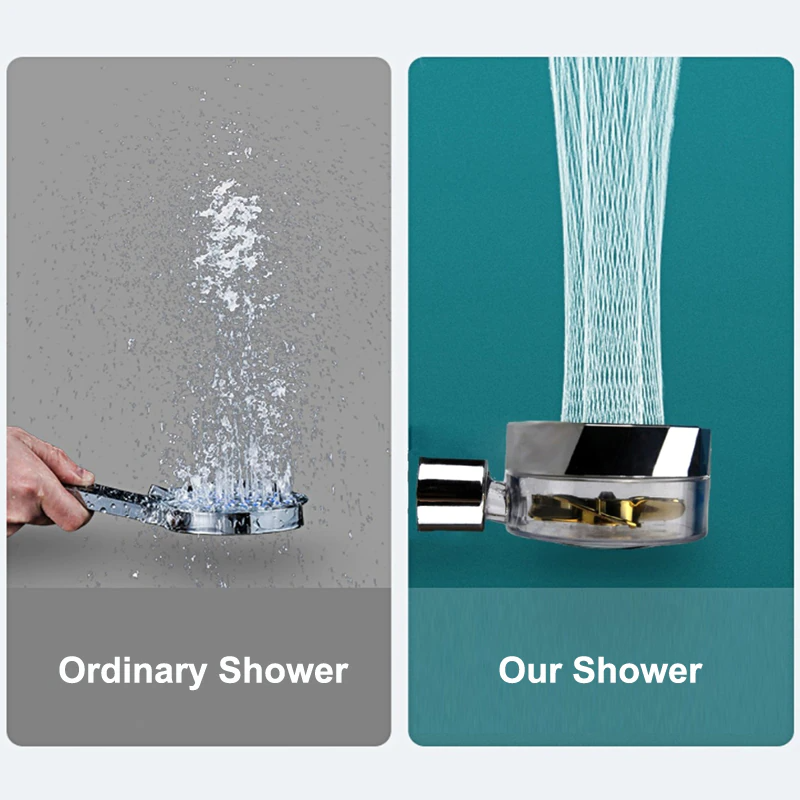 Only The Finest Germanium Mineral Stones Make It Into The TurboFan Shower Head
Anion Stones

Contain negatively-charged ions that extract impurities from shower water, protecting your skin barrier and keeping it soft.

Ceramic Energy Stones

Balance the pH of the skin and scalp, contributing to their elasticity and healthy longevity.

Tourmaline Stones

Known for their healing properties and ability to purify water, they are also good at keeping your hair shiny, healthy, and smooth.
TurboFan Shower Head vs Ordinary Shower Head
TurboFan Shower Head

✅ 3 types of Germanium stones (anion, ceramic energy, and tourmaline) 

✅ Up to 2x increased water pressure 

✅ Unique spiral pattern of water for a massage-like experience 

✅ Mineral stones filter chemicals and impurities, soften hard water

✅ Reduces water usage by 30%

✅ 360° adjustable propeller head and temperature-maintaining STOP button

Ordinary Shower Head

❌ Cannot filter harmful chemicals or soften hard water 

❌ Low water pressure 

❌ Damages the pH balance of skin and hair

❌ Wastes 60% of the shower water 

❌ No STOP button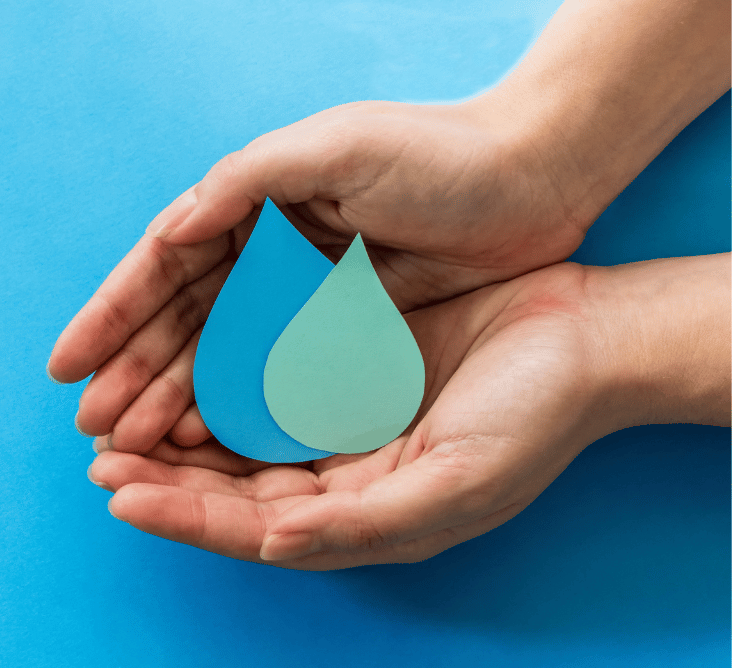 Say Hello to Low Water Bills & High Water Pressure!
The Mineral Stream TurboFan Shower Head reduces water consumption by 30%, even as it increases water pressure by 200%. Its 360° adjustable shower head features 95 laser-cut outlet holes and a powerful propeller that push out a small amount of water at great speed. Thus, you get to enjoy powerful, gentle showers without worrying about utility bills. Additionally, the STOP button pauses the flow of water and maintains its temperature.
Even in low water pressure areas, the Mineral Stream TurboFan Shower Head provides high pressure showers. Plus, it's built to last and suitable even for kids, pets, and the elderly – that's how soothing it feels on the skin!
Shop Now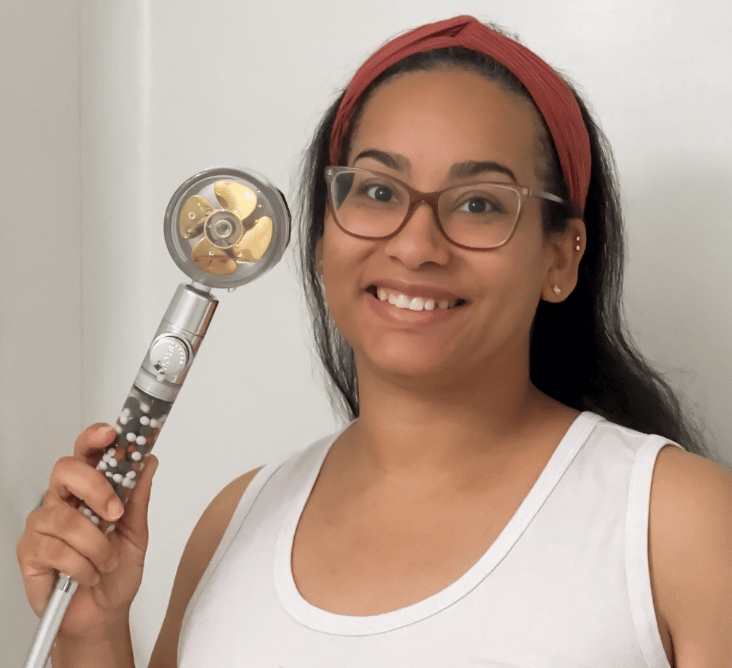 Add a Spin To Your Daily Showers
With the Mineral Stream TurboFan Shower Head, enjoy high pressure, massage-like showers whilst admiring its beautiful spiral water pattern. The 360° adjustable head allows it to reach every nook and corner without any extra effort on your part!
Additionally, the STOP button allows you to control the flow of water as well as maintain its temperature, ensuring reduced utility bills and ease of use. Unlike ordinary shower heads, the TurboFan Shower Head provides thorough cleaning, a spa-like experience, and soft water that's good for skin and hair.
Shop Now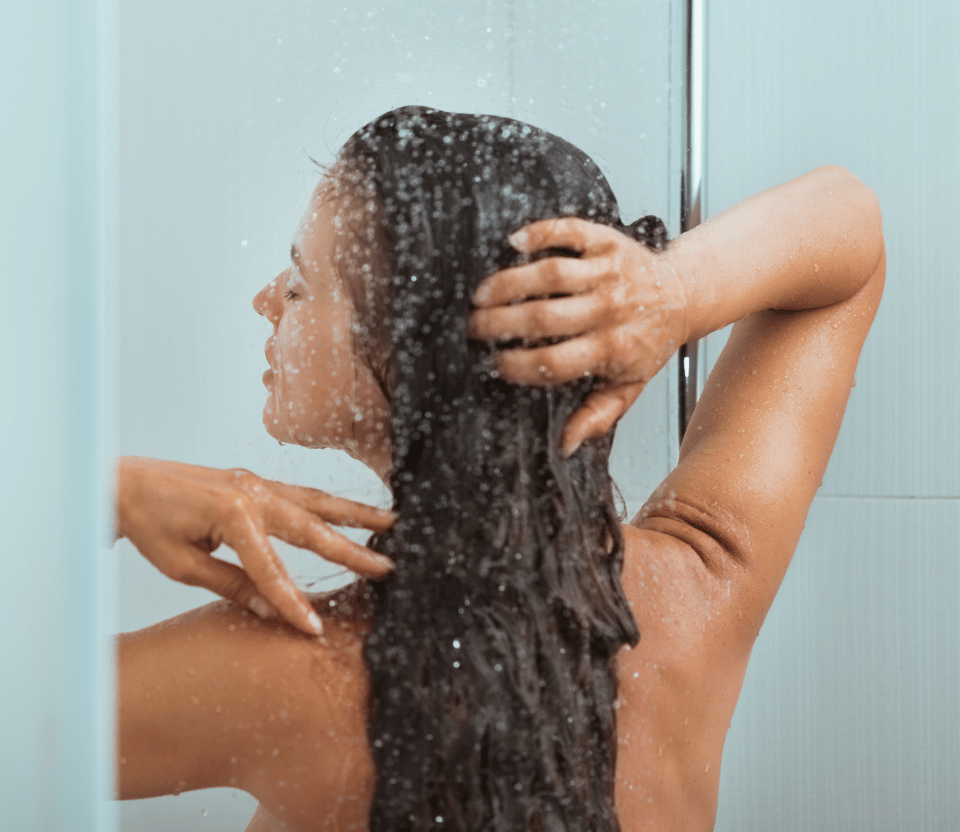 The Future of Sustainable and Spa-Like Showers
The Mineral Stream TurboFan Shower Head is perfect for anyone who prioritizes sustainability, but also believes in the power of a good shower! By reducing water consumption by 30%, it saves more than $250 a year in water and energy costs.
Replacing your ordinary shower head with an eco-friendly one makes a difference. If everyone in the world had a Mineral Stream TurboFan Shower Head, we could save 130 to 150 billion liters (approx. 39.6 billion gallons) of water every year!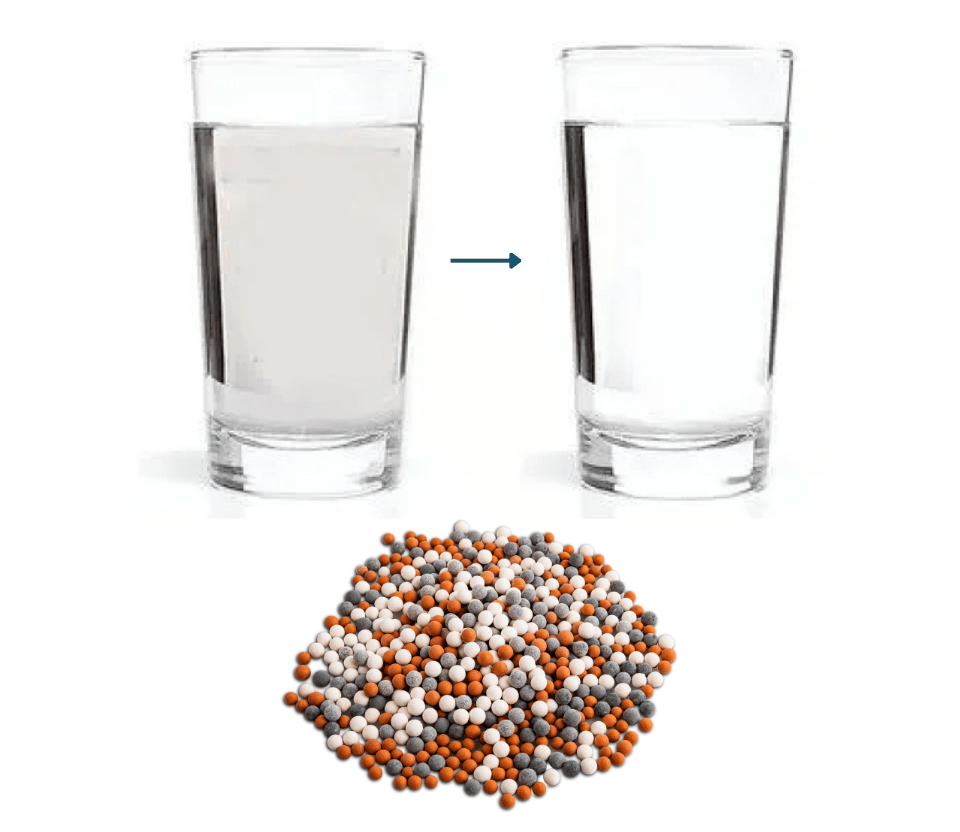 The Original Mineral Stone Filter System for Your Skin, Hair, and Shower Fixtures
Hard water causes skin issues like acne, allergies, rashes, and eczema as well as hair issues like dandruff, dryness, and hair loss. It also leads to mineral build-up that reduces the lifespan of bathroom fixtures.
Mineral Stream's Original Mineral Stone Filter System – comprising three types of replaceable, water-softening Germanium stones that only need to be changed every 4 months – is the easiest way to get rid of hard water, limescale, chlorine, and other impurities.
FAQs
Can't Find Questions? Call Us +1 (866) 819-4959 Or Email Us support@mineralstream.co
What is the Turbofan Showerhead ?

The Turbofan Showerhead with Beads is an innovative and stylish shower accessory, merging advanced water pressure technology with the health benefits of mineral bead infusion. Its modern design is a visual delight, appealing to both kids and adults.
Why is the Turbofan design so popular among users?

Beyond its advanced functionality, the Turbofan showerhead boasts a visually stunning design that has become a favorite in many households. Its sleek and contemporary look not only elevates bathroom aesthetics but also captures the imagination of kids, turning shower time into a fun experience.
How does the "turbofan" feature work?

The turbofan feature employs a unique mechanism to enhance water pressure, ensuring a consistent and robust flow, making showers more relaxing and efficient, even in homes with low water pressure.
How do I install the Turbofan Showerhead?

Installation is straightforward. Just unscrew your current showerhead and attach the Turbofan Showerhead following the provided instructions.
How often should I replace the mineral beads?

For best results, consider replacing the mineral beads every 4-6 months. However, this might vary based on your water usage and its quality.
Are there safety precautions to keep in mind?

Ensure the showerhead is securely attached to avoid accidental detachment. Avoid exposing the unit to extreme temperatures or prolonged direct sunlight.
Shower
Bought this for Dad who is in a council bungalow and he can't believe the difference in the power and how soft the water is.
Love it!!
Works great, I have better water pressure than I've had with other shower heads.
Amazing!!!
Had my doubts as would anyone buying a shower head online lol but this exceeded my expectations and then some!! Water pressure is incredibly strong and adjustable! And I do indeed have less acne on my face due to the filtering! Thank you mineral stream!! Great product!
Shower head
Actually works...my skin feels so soft..
MineralStream™ TurboFan Shower Head